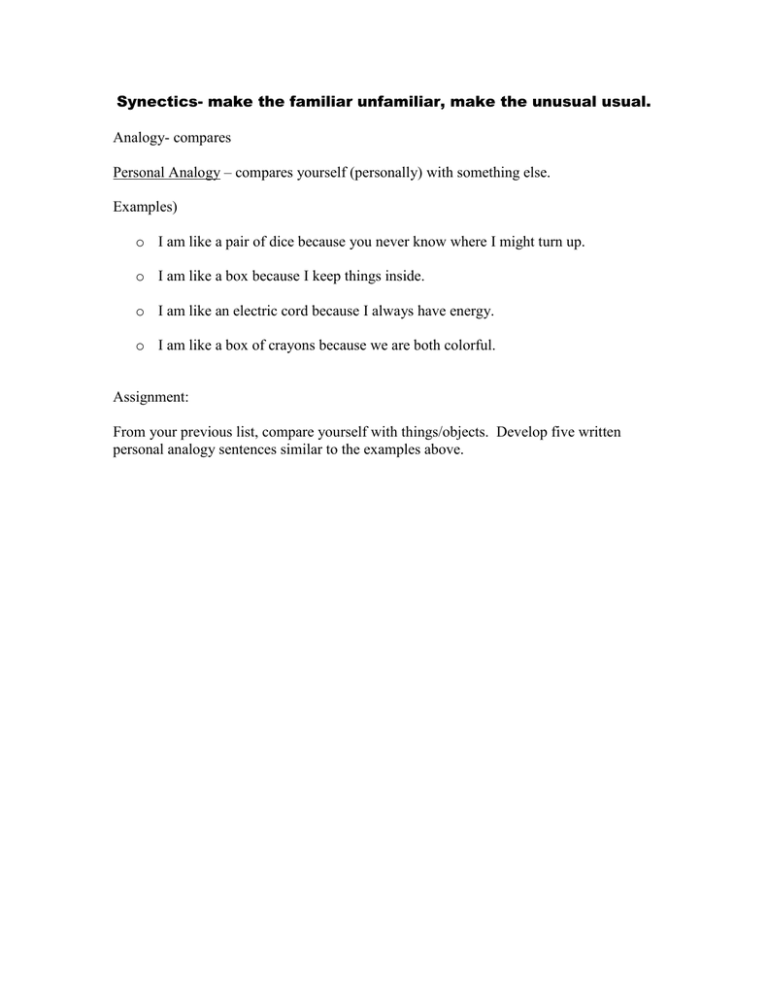 Synectics- make the familiar unfamiliar, make the unusual usual.
Analogy- compares
Personal Analogy – compares yourself (personally) with something else.
Examples)
o I am like a pair of dice because you never know where I might turn up.
o I am like a box because I keep things inside.
o I am like an electric cord because I always have energy.
o I am like a box of crayons because we are both colorful.
Assignment:
From your previous list, compare yourself with things/objects. Develop five written
personal analogy sentences similar to the examples above.