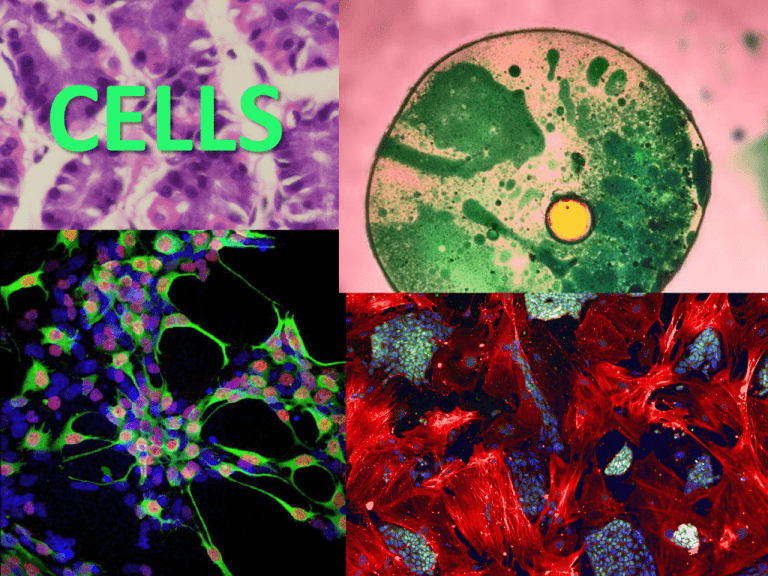 CELLS
Cell
The basic unit of structure and function of all living things
Organelles – smaller parts of a cell that have
particular functions (jobs) in the life processes
of a cell.
Nucleus
Organelle that determines all of a cell's
activities and production of new cells
Cytoplasm
Jellylike substance that contains many
chemicals that keep the cell
functioning
Organelles
that release
energy
from food
Organelle that stores food, water, or wastes
Covering that holds the cell together and
separates it from its surroundings
Chromosomes
Threadlike structures that contain information
about the characteristics of the plant or animal.
Plant
Cell
Only
plant
cells
have
a
cell
wall
Cell Wall
Rigid layer that supports and protects the plant cell
Chloroplasts
Organelles that make food for the plant cell
Plant Cell
Can
You
Compare
And
Contrast
Plant
And
Animal
Cells?