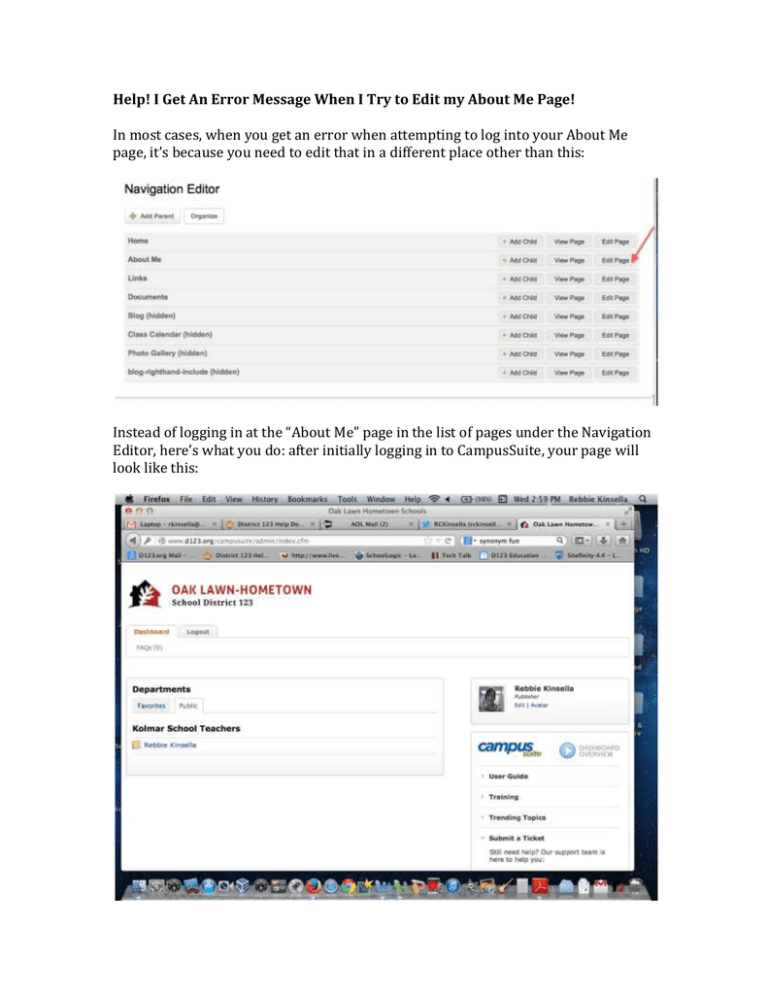 Help! I Get An Error Message When I Try to Edit my About Me Page!
In most cases, when you get an error when attempting to log into your About Me
page, it's because you need to edit that in a different place other than this:
Instead of logging in at the "About Me" page in the list of pages under the Navigation
Editor, here's what you do: after initially logging in to CampusSuite, your page will
look like this:
Look to the right-hand side of your page where it has your name:
Click "Edit" which you can see below your name.
A smaller screen will come up. Click "Extended Profile" at the bottom of the page.
Now you will be at the page where you can properly edit your About Me page.