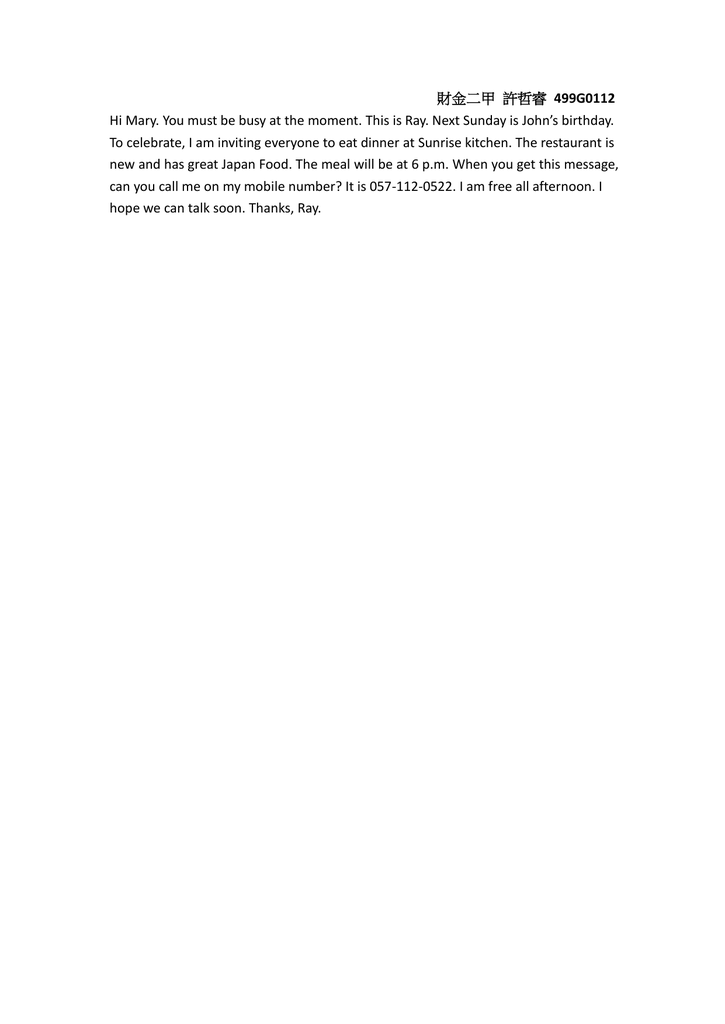 財金二甲 許哲睿 499G0112
Hi Mary. You must be busy at the moment. This is Ray. Next Sunday is John's birthday.
To celebrate, I am inviting everyone to eat dinner at Sunrise kitchen. The restaurant is
new and has great Japan Food. The meal will be at 6 p.m. When you get this message,
can you call me on my mobile number? It is 057-112-0522. I am free all afternoon. I
hope we can talk soon. Thanks, Ray.