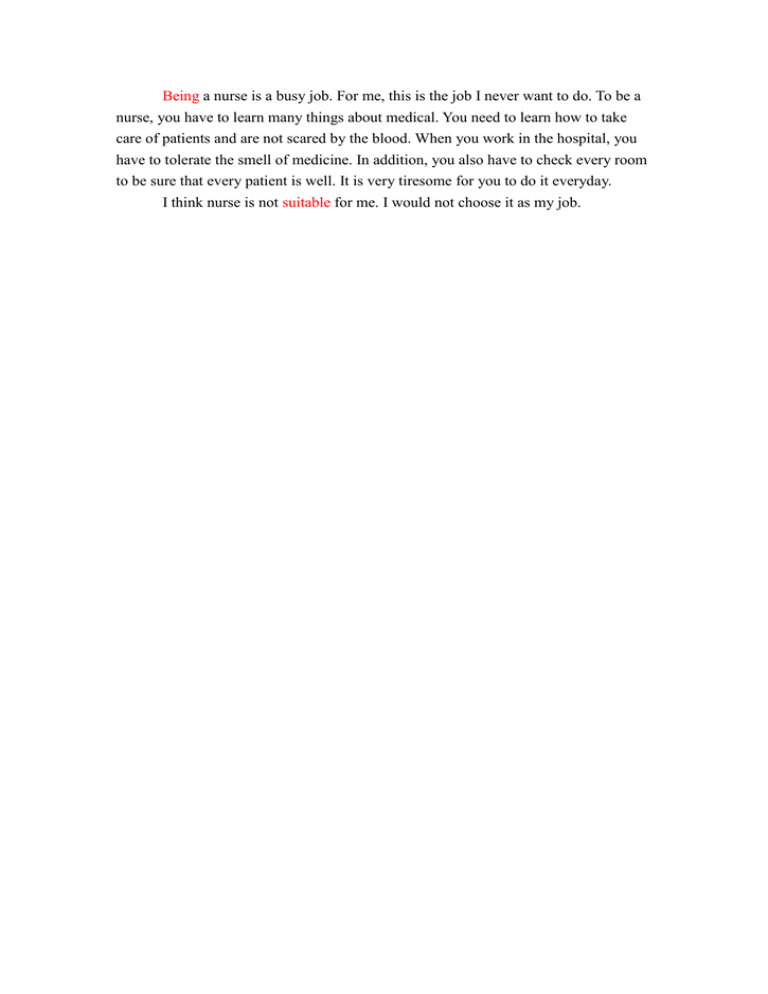 Being a nurse is a busy job. For me, this is the job I never want to do. To be a
nurse, you have to learn many things about medical. You need to learn how to take
care of patients and are not scared by the blood. When you work in the hospital, you
have to tolerate the smell of medicine. In addition, you also have to check every room
to be sure that every patient is well. It is very tiresome for you to do it everyday.
I think nurse is not suitable for me. I would not choose it as my job.