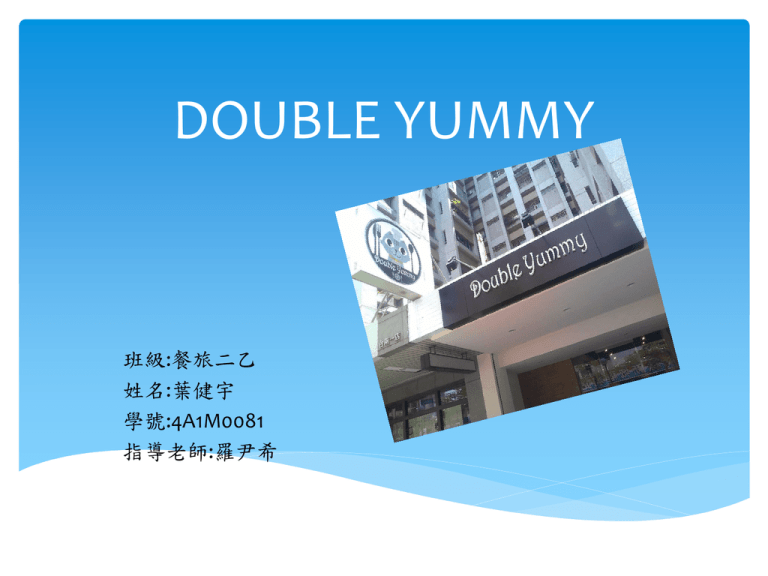 DOUBLE YUMMY
班級:餐旅二乙
姓名:葉健宇
學號:4A1M0081
指導老師:羅尹希
Open time:11:00-21:30
Telephone:06-2023272
Address:No.3, Ln. 136, Sec. 2, Datong Rd., South Dist.,
Tainan City 70263, Taiwan (R.O.C.)
Menu
Why do I want to introduced
 This restaurant is located in Tainan southern,
because a friend recommended it ,so I introduced,
mainly selling pasta, baked, afternoon tea.
 Store environment fairly spacious, furnishings are
pretty good for friends, a good place to chat.
This is honey toast
It's free, because there are friend of
birthday
The end
 Thank you for your listening.