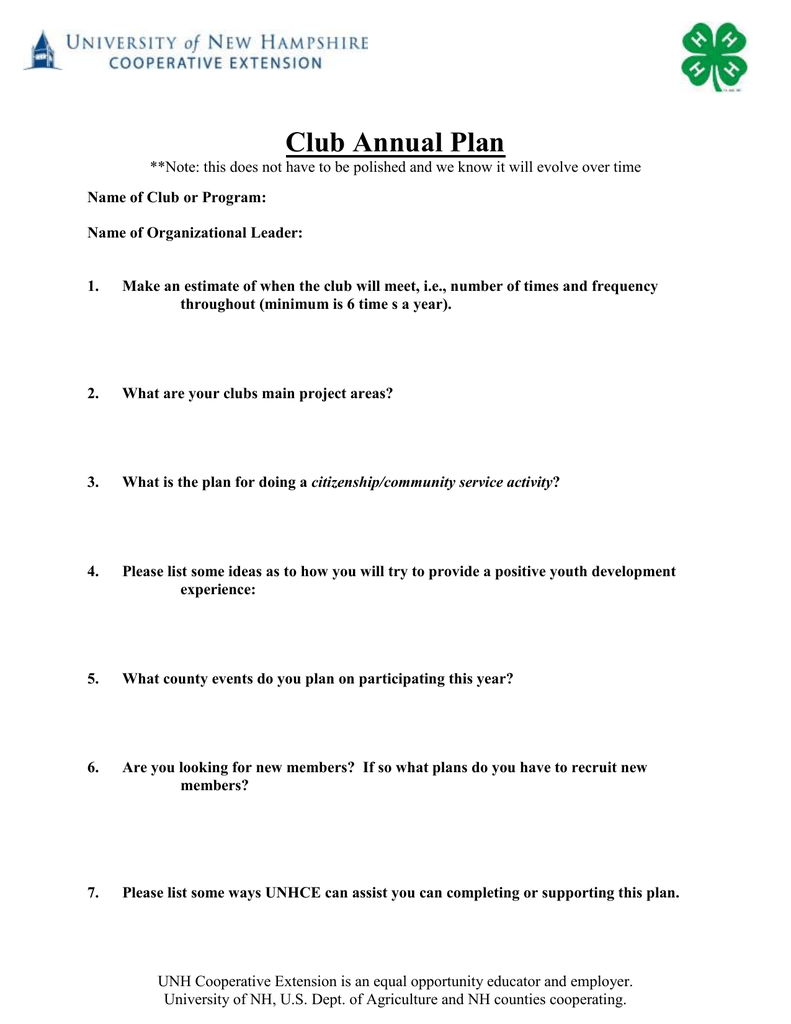 Club Annual Plan
**Note: this does not have to be polished and we know it will evolve over time
Name of Club or Program:
Name of Organizational Leader:
1.
Make an estimate of when the club will meet, i.e., number of times and frequency
throughout (minimum is 6 time s a year).
2.
What are your clubs main project areas?
3.
What is the plan for doing a citizenship/community service activity?
4.
Please list some ideas as to how you will try to provide a positive youth development
experience:
5.
What county events do you plan on participating this year?
6.
Are you looking for new members? If so what plans do you have to recruit new
members?
7.
Please list some ways UNHCE can assist you can completing or supporting this plan.
UNH Cooperative Extension is an equal opportunity educator and employer.
University of NH, U.S. Dept. of Agriculture and NH counties cooperating.