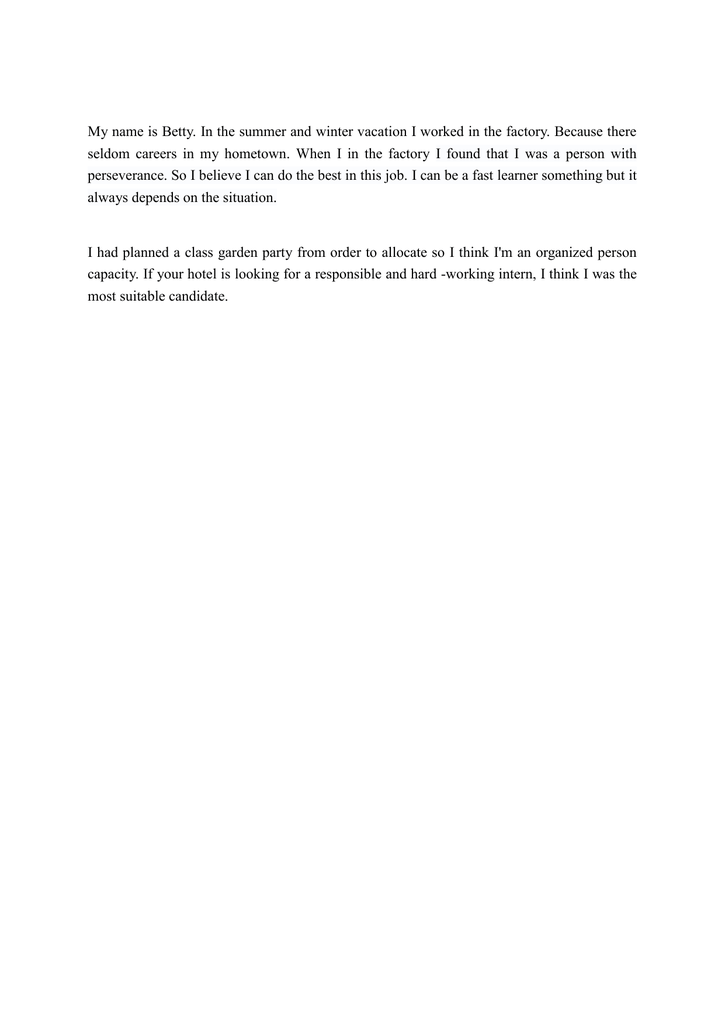 My name is Betty. In the summer and winter vacation I worked in the factory. Because there
seldom careers in my hometown. When I in the factory I found that I was a person with
perseverance. So I believe I can do the best in this job. I can be a fast learner something but it
always depends on the situation.
I had planned a class garden party from order to allocate so I think I'm an organized person
capacity. If your hotel is looking for a responsible and hard -working intern, I think I was the
most suitable candidate.