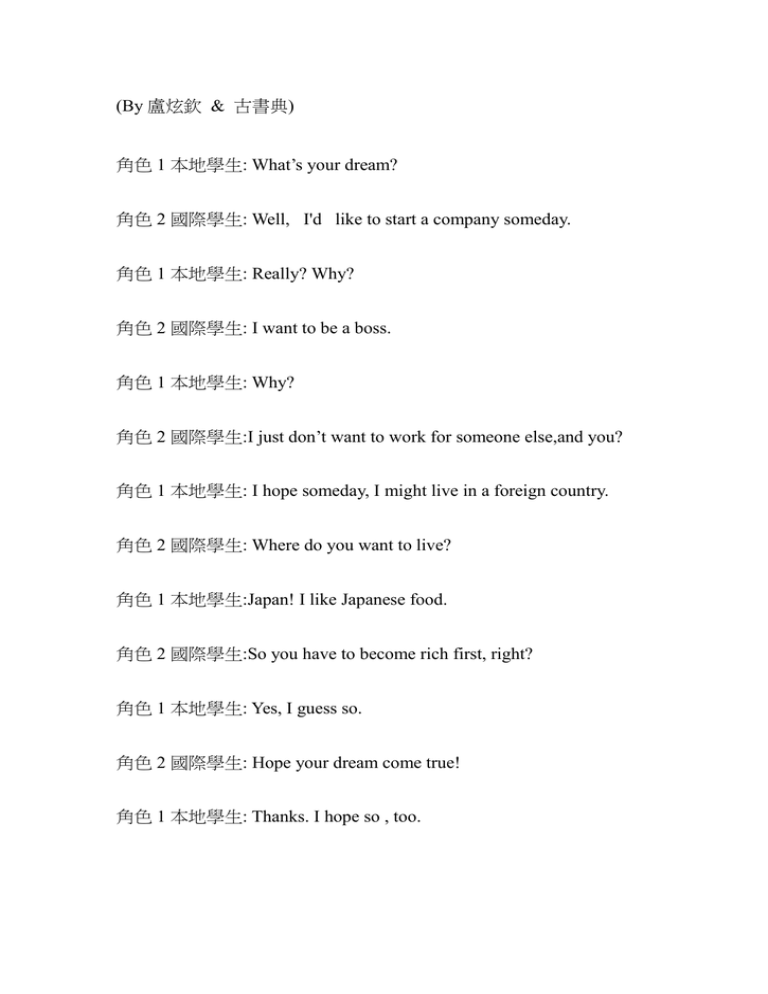 (By 盧炫欽 & 古書典)
角色 1 本地學生: What's your dream?
角色 2 國際學生: Well, I'd like to start a company someday.
角色 1 本地學生: Really? Why?
角色 2 國際學生: I want to be a boss.
角色 1 本地學生: Why?
角色 2 國際學生:I just don't want to work for someone else,and you?
角色 1 本地學生: I hope someday, I might live in a foreign country.
角色 2 國際學生: Where do you want to live?
角色 1 本地學生:Japan! I like Japanese food.
角色 2 國際學生:So you have to become rich first, right?
角色 1 本地學生: Yes, I guess so.
角色 2 國際學生: Hope your dream come true!
角色 1 本地學生: Thanks. I hope so , too.