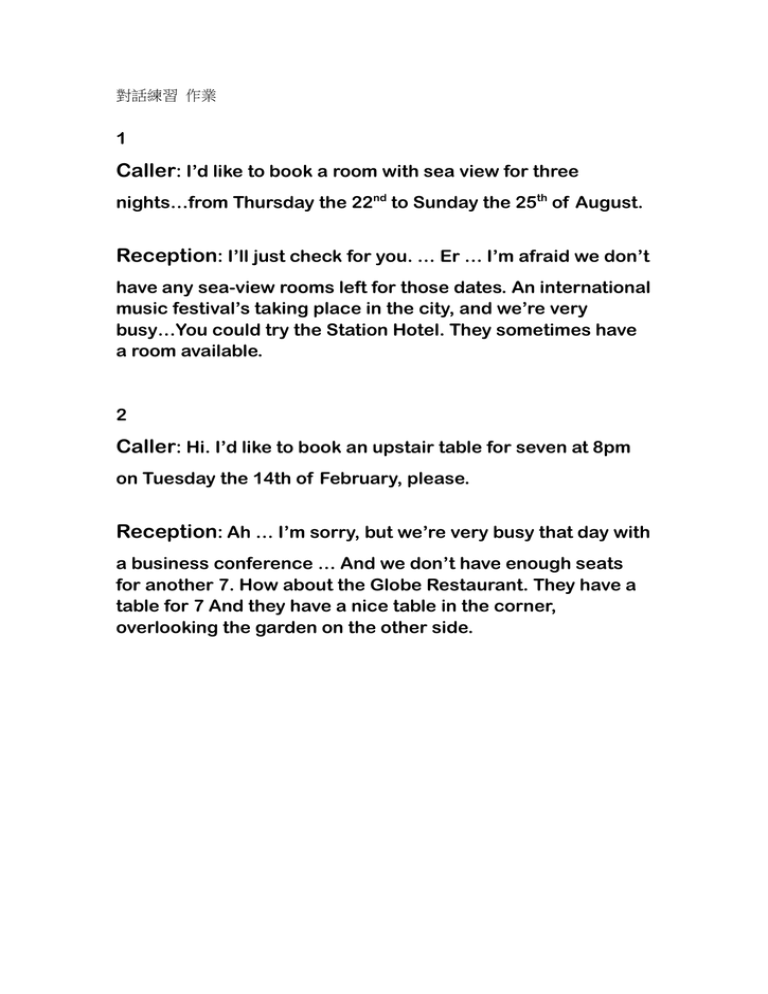 對話練習 作業
1
Caller: I'd like to book a room with sea view for three
nights…from Thursday the 22nd to Sunday the 25th of August.
Reception: I'll just check for you. … Er … I'm afraid we don't
have any sea-view rooms left for those dates. An international
music festival's taking place in the city, and we're very
busy…You could try the Station Hotel. They sometimes have
a room available.
2
Caller: Hi. I'd like to book an upstair table for seven at 8pm
on Tuesday the 14th of February, please.
Reception: Ah … I'm sorry, but we're very busy that day with
a business conference … And we don't have enough seats
for another 7. How about the Globe Restaurant. They have a
table for 7 And they have a nice table in the corner,
overlooking the garden on the other side.