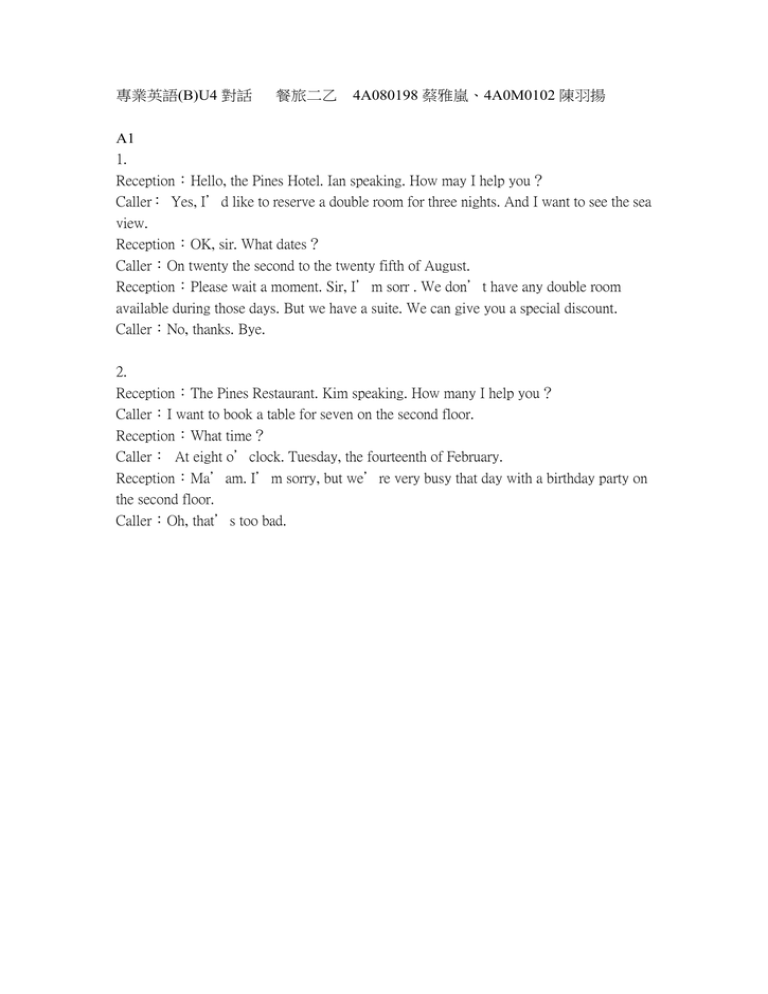 專業英語(B)U4 對話
餐旅二乙
4A080198 蔡雅嵐、4A0M0102 陳羽揚
A1
1.
Reception:Hello, the Pines Hotel. Ian speaking. How may I help you?
Caller: Yes, I'd like to reserve a double room for three nights. And I want to see the sea
view.
Reception:OK, sir. What dates?
Caller:On twenty the second to the twenty fifth of August.
Reception:Please wait a moment. Sir, I'm sorr . We don't have any double room
available during those days. But we have a suite. We can give you a special discount.
Caller:No, thanks. Bye.
2.
Reception:The Pines Restaurant. Kim speaking. How many I help you?
Caller:I want to book a table for seven on the second floor.
Reception:What time?
Caller: At eight o'clock. Tuesday, the fourteenth of February.
Reception:Ma'am. I'm sorry, but we're very busy that day with a birthday party on
the second floor.
Caller:Oh, that's too bad.