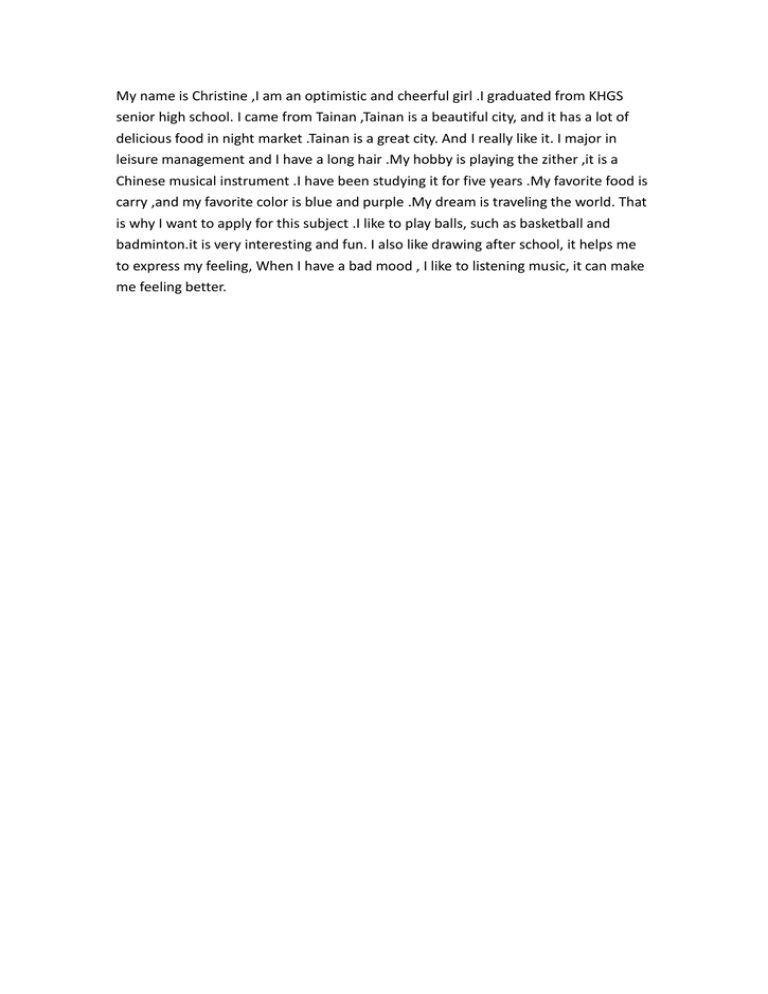 My name is Christine ,I am an optimistic and cheerful girl .I graduated from KHGS
senior high school. I came from Tainan ,Tainan is a beautiful city, and it has a lot of
delicious food in night market .Tainan is a great city. And I really like it. I major in
leisure management and I have a long hair .My hobby is playing the zither ,it is a
Chinese musical instrument .I have been studying it for five years .My favorite food is
carry ,and my favorite color is blue and purple .My dream is traveling the world. That
is why I want to apply for this subject .I like to play balls, such as basketball and
badminton.it is very interesting and fun. I also like drawing after school, it helps me
to express my feeling, When I have a bad mood , I like to listening music, it can make
me feeling better.