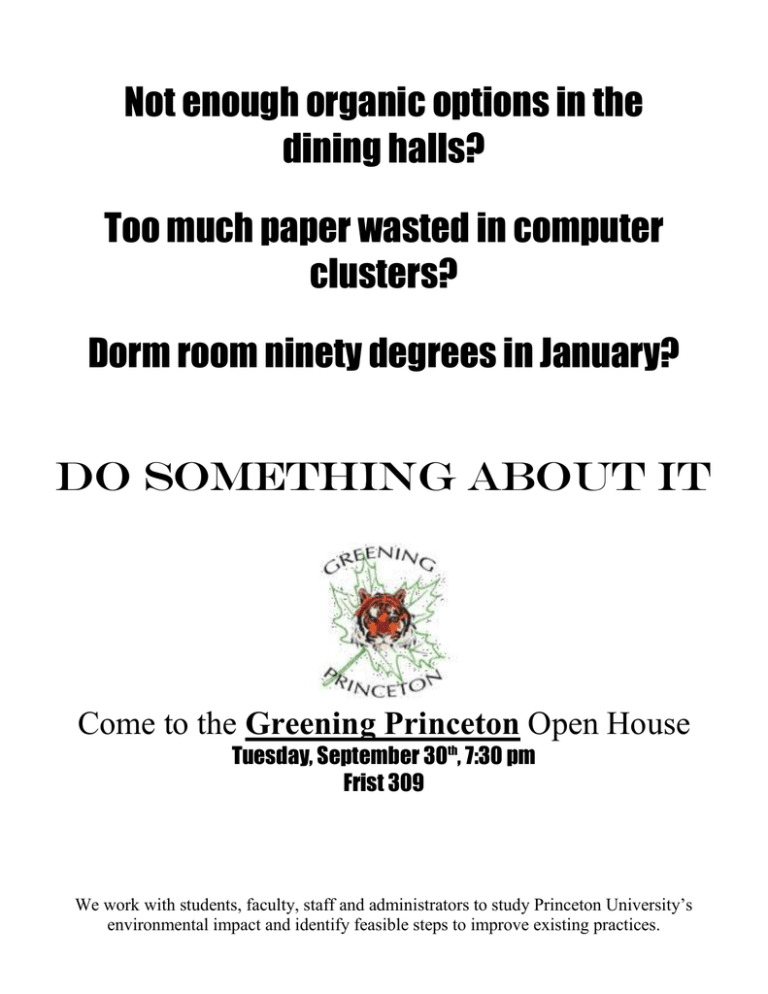 Not enough organic options in the
dining halls?
Too much paper wasted in computer
clusters?
Dorm room ninety degrees in January?
Do Something About It
Come to the Greening Princeton Open House
Tuesday, September 30th, 7:30 pm
Frist 309
We work with students, faculty, staff and administrators to study Princeton University's
environmental impact and identify feasible steps to improve existing practices.