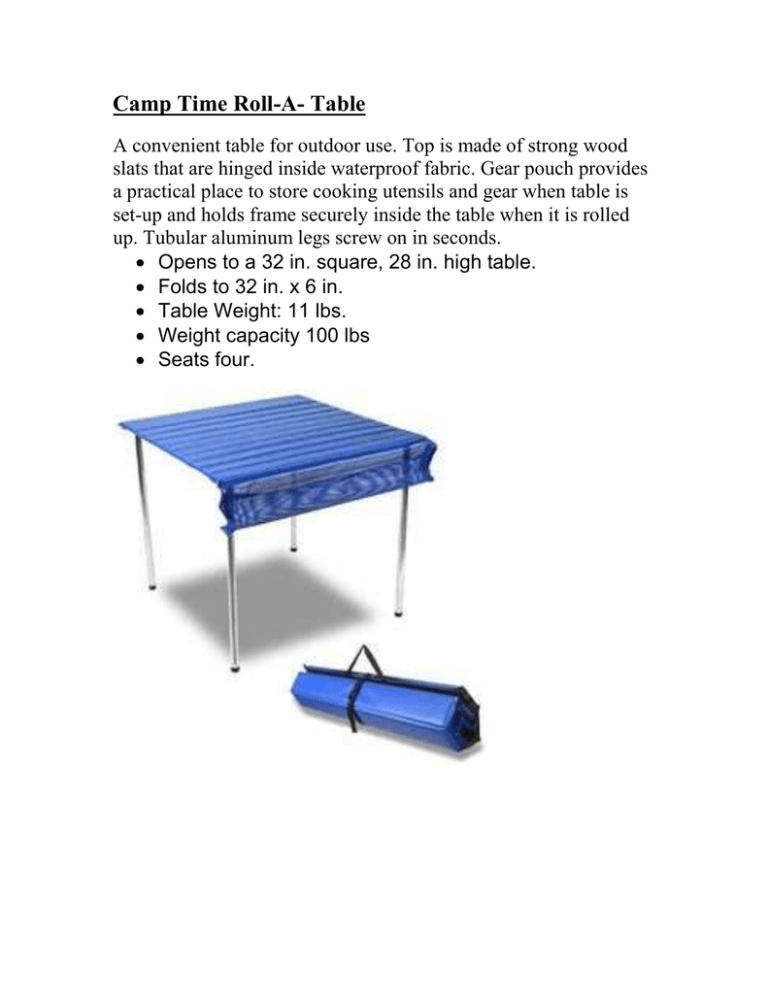 Camp Time Roll-A- Table
A convenient table for outdoor use. Top is made of strong wood
slats that are hinged inside waterproof fabric. Gear pouch provides
a practical place to store cooking utensils and gear when table is
set-up and holds frame securely inside the table when it is rolled
up. Tubular aluminum legs screw on in seconds.
 Opens to a 32 in. square, 28 in. high table.
 Folds to 32 in. x 6 in.
 Table Weight: 11 lbs.
 Weight capacity 100 lbs
 Seats four.