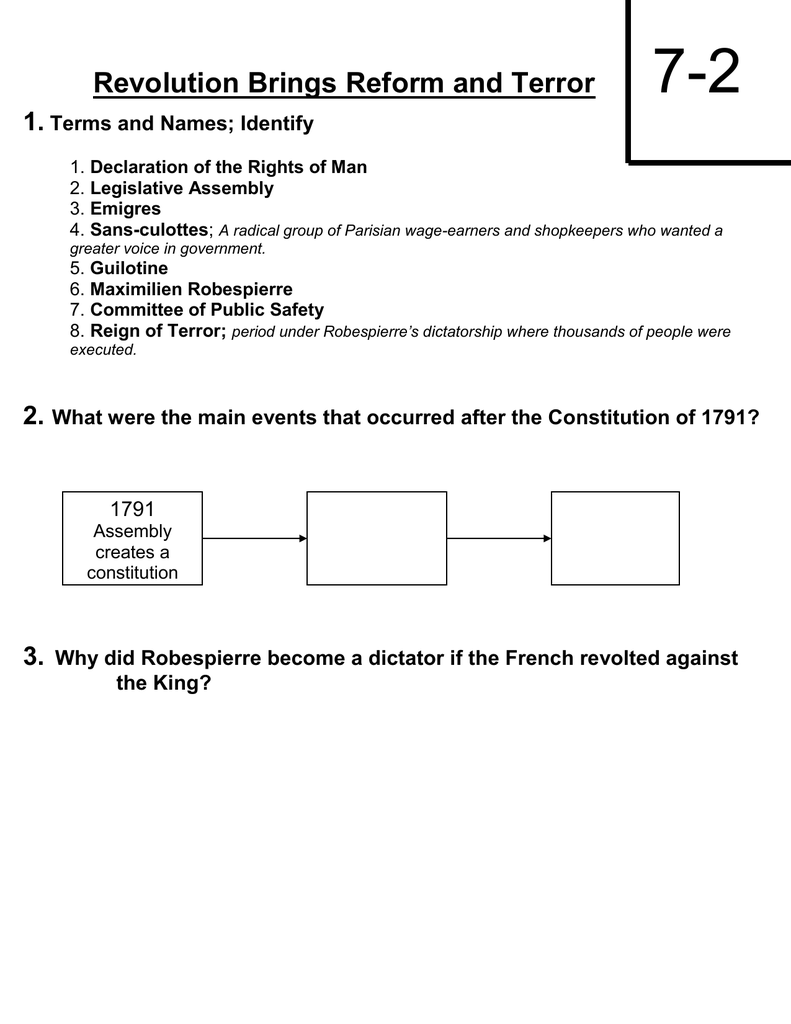 Revolution Brings Reform and Terror
7-2
1. Terms and Names; Identify
1. Declaration of the Rights of Man
2. Legislative Assembly
3. Emigres
4. Sans-culottes; A radical group of Parisian wage-earners and shopkeepers who wanted a
greater voice in government.
5. Guilotine
6. Maximilien Robespierre
7. Committee of Public Safety
8. Reign of Terror; period under Robespierre's dictatorship where thousands of people were
executed.
2. What were the main events that occurred after the Constitution of 1791?
1791
Assembly
creates a
constitution
3.
Why did Robespierre become a dictator if the French revolted against
the King?