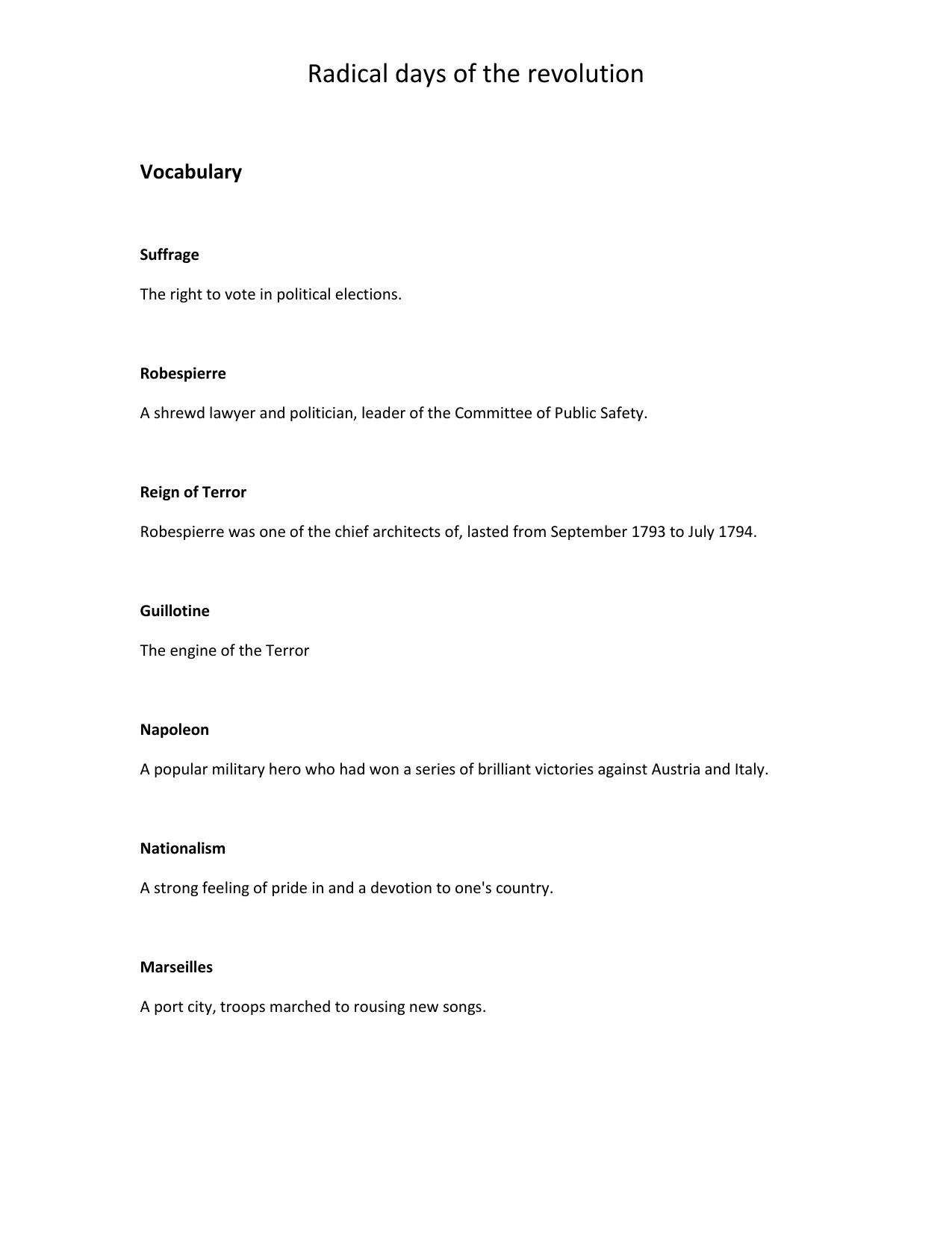 Radical days of the revolution
Vocabulary
Suffrage
The right to vote in political elections.
Robespierre
A shrewd lawyer and politician, leader of the Committee of Public Safety.
Reign of Terror
Robespierre was one of the chief architects of, lasted from September 1793 to July 1794.
Guillotine
The engine of the Terror
Napoleon
A popular military hero who had won a series of brilliant victories against Austria and Italy.
Nationalism
A strong feeling of pride in and a devotion to one's country.
Marseilles
A port city, troops marched to rousing new songs.