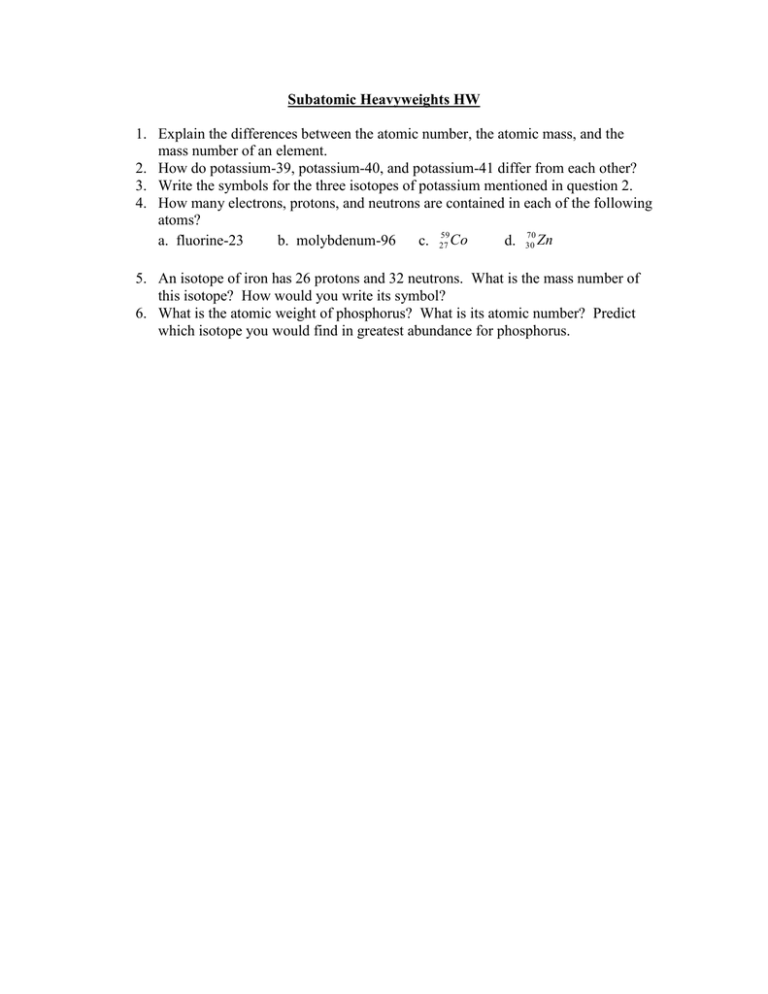 Subatomic Heavyweights HW
1. Explain the differences between the atomic number, the atomic mass, and the
mass number of an element.
2. How do potassium-39, potassium-40, and potassium-41 differ from each other?
3. Write the symbols for the three isotopes of potassium mentioned in question 2.
4. How many electrons, protons, and neutrons are contained in each of the following
atoms?
59
70
Co
Zn
a. fluorine-23
b. molybdenum-96
c. 27
d. 30
5. An isotope of iron has 26 protons and 32 neutrons. What is the mass number of
this isotope? How would you write its symbol?
6. What is the atomic weight of phosphorus? What is its atomic number? Predict
which isotope you would find in greatest abundance for phosphorus.