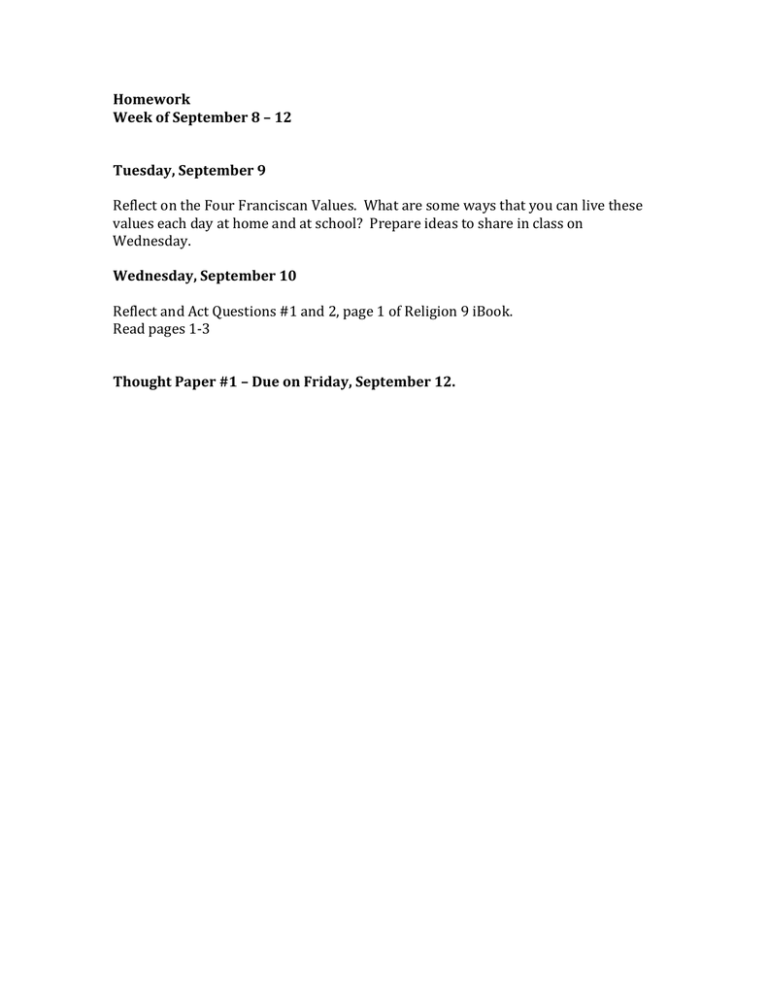 Homework
Week of September 8 – 12
Tuesday, September 9
Reflect on the Four Franciscan Values. What are some ways that you can live these
values each day at home and at school? Prepare ideas to share in class on
Wednesday.
Wednesday, September 10
Reflect and Act Questions #1 and 2, page 1 of Religion 9 iBook.
Read pages 1-3
Thought Paper #1 – Due on Friday, September 12.