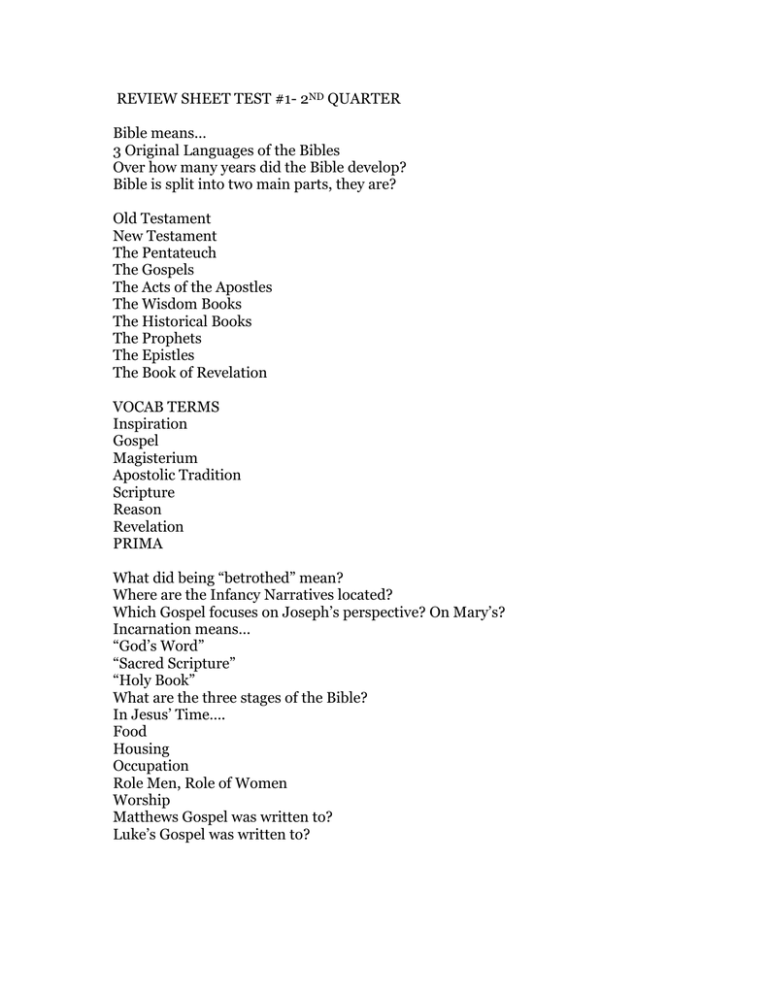 REVIEW SHEET TEST #1- 2ND QUARTER
Bible means…
3 Original Languages of the Bibles
Over how many years did the Bible develop?
Bible is split into two main parts, they are?
Old Testament
New Testament
The Pentateuch
The Gospels
The Acts of the Apostles
The Wisdom Books
The Historical Books
The Prophets
The Epistles
The Book of Revelation
VOCAB TERMS
Inspiration
Gospel
Magisterium
Apostolic Tradition
Scripture
Reason
Revelation
PRIMA
What did being "betrothed" mean?
Where are the Infancy Narratives located?
Which Gospel focuses on Joseph's perspective? On Mary's?
Incarnation means…
"God's Word"
"Sacred Scripture"
"Holy Book"
What are the three stages of the Bible?
In Jesus' Time….
Food
Housing
Occupation
Role Men, Role of Women
Worship
Matthews Gospel was written to?
Luke's Gospel was written to?