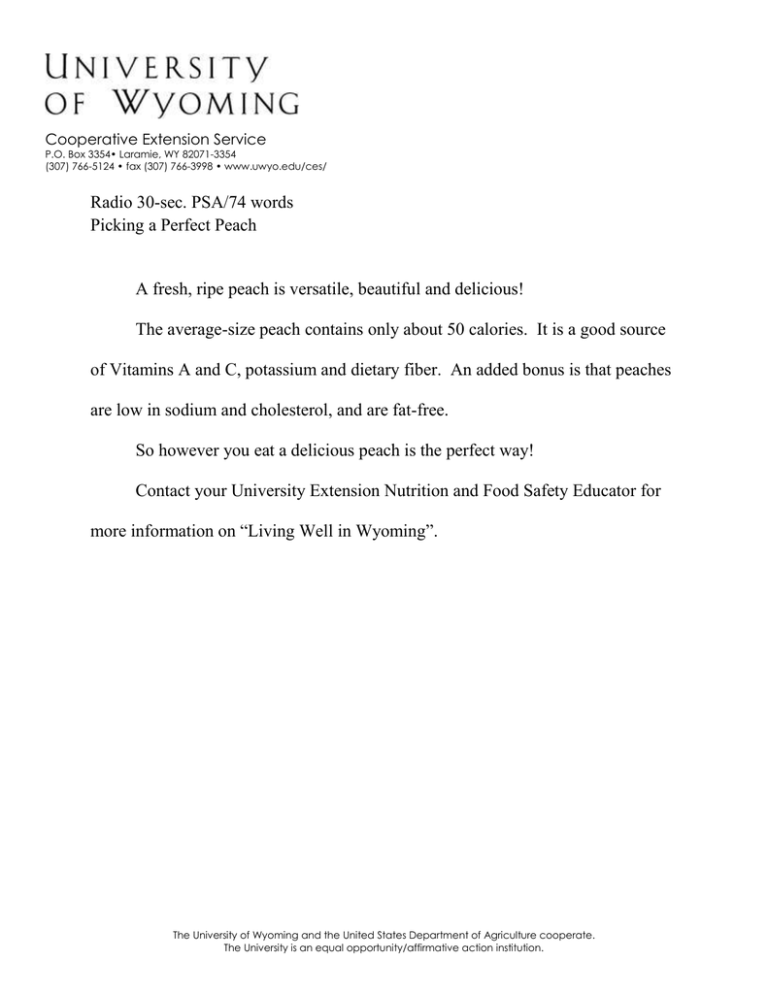 Cooperative Extension Service
P.O. Box 3354• Laramie, WY 82071-3354
(307) 766-5124 • fax (307) 766-3998 • www.uwyo.edu/ces/
Radio 30-sec. PSA/74 words
Picking a Perfect Peach
A fresh, ripe peach is versatile, beautiful and delicious!
The average-size peach contains only about 50 calories. It is a good source
of Vitamins A and C, potassium and dietary fiber. An added bonus is that peaches
are low in sodium and cholesterol, and are fat-free.
So however you eat a delicious peach is the perfect way!
Contact your University Extension Nutrition and Food Safety Educator for
more information on "Living Well in Wyoming".
The University of Wyoming and the United States Department of Agriculture cooperate.
The University is an equal opportunity/affirmative action institution.