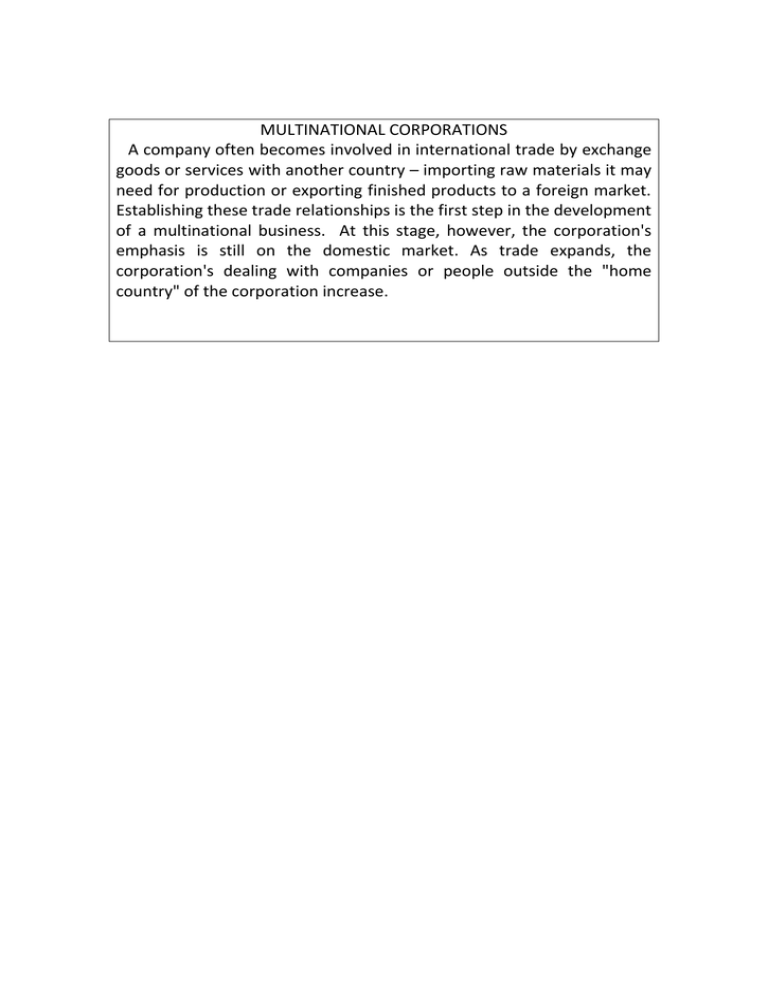 MULTINATIONAL CORPORATIONS
A company often becomes involved in international trade by exchange
goods or services with another country – importing raw materials it may
need for production or exporting finished products to a foreign market.
Establishing these trade relationships is the first step in the development
of a multinational business. At this stage, however, the corporation's
emphasis is still on the domestic market. As trade expands, the
corporation's dealing with companies or people outside the "home
country" of the corporation increase.