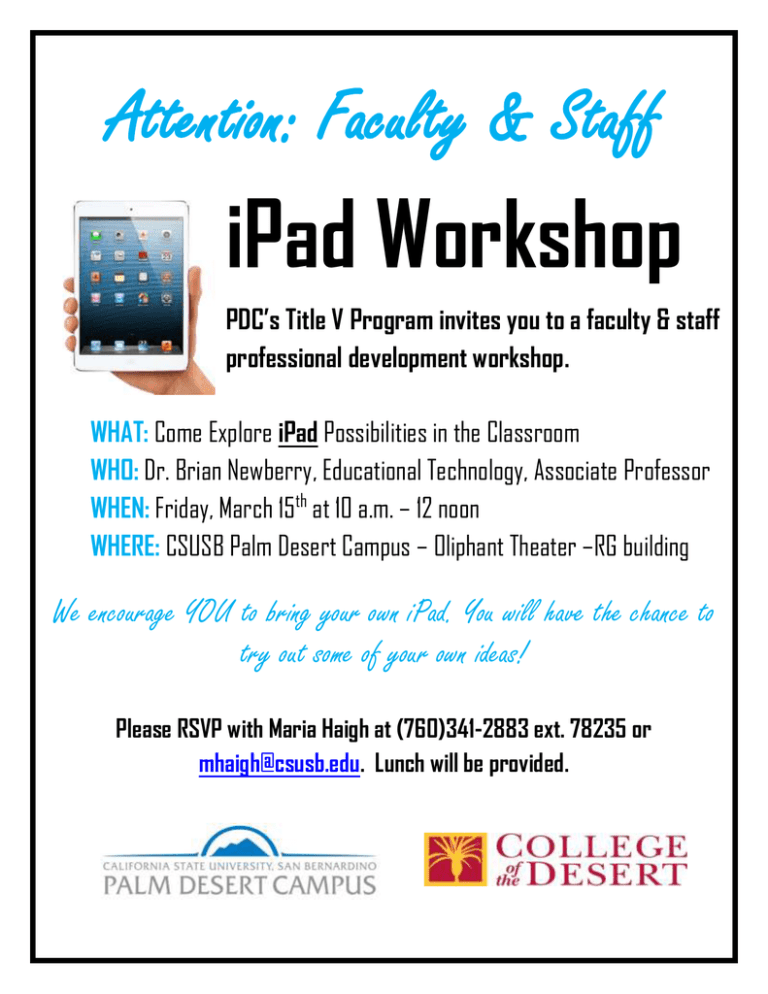 Attention: Faculty & Staff
iPad Workshop
PDC's Title V Program invites you to a faculty & staff
professional development workshop.
WHAT: Come Explore iPad Possibilities in the Classroom
WHO: Dr. Brian Newberry, Educational Technology, Associate Professor
WHEN: Friday, March 15th at 10 a.m. – 12 noon
WHERE: CSUSB Palm Desert Campus – Oliphant Theater –RG building
We encourage YOU to bring your own iPad. You will have the chance to
try out some of your own ideas!
Please RSVP with Maria Haigh at (760)341-2883 ext. 78235 or
[email protected] Lunch will be provided.