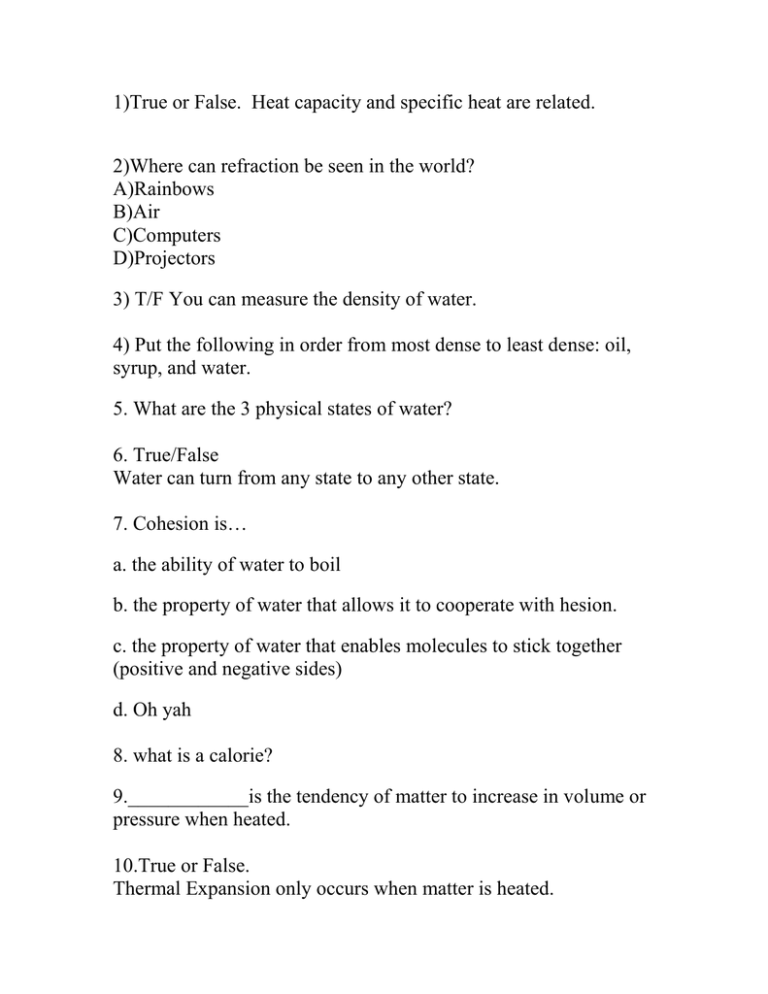 1)True or False. Heat capacity and specific heat are related.
2)Where can refraction be seen in the world?
A)Rainbows
B)Air
C)Computers
D)Projectors
3) T/F You can measure the density of water.
4) Put the following in order from most dense to least dense: oil,
syrup, and water.
5. What are the 3 physical states of water?
6. True/False
Water can turn from any state to any other state.
7. Cohesion is…
a. the ability of water to boil
b. the property of water that allows it to cooperate with hesion.
c. the property of water that enables molecules to stick together
(positive and negative sides)
d. Oh yah
8. what is a calorie?
9.____________is the tendency of matter to increase in volume or
pressure when heated.
10.True or False.
Thermal Expansion only occurs when matter is heated.