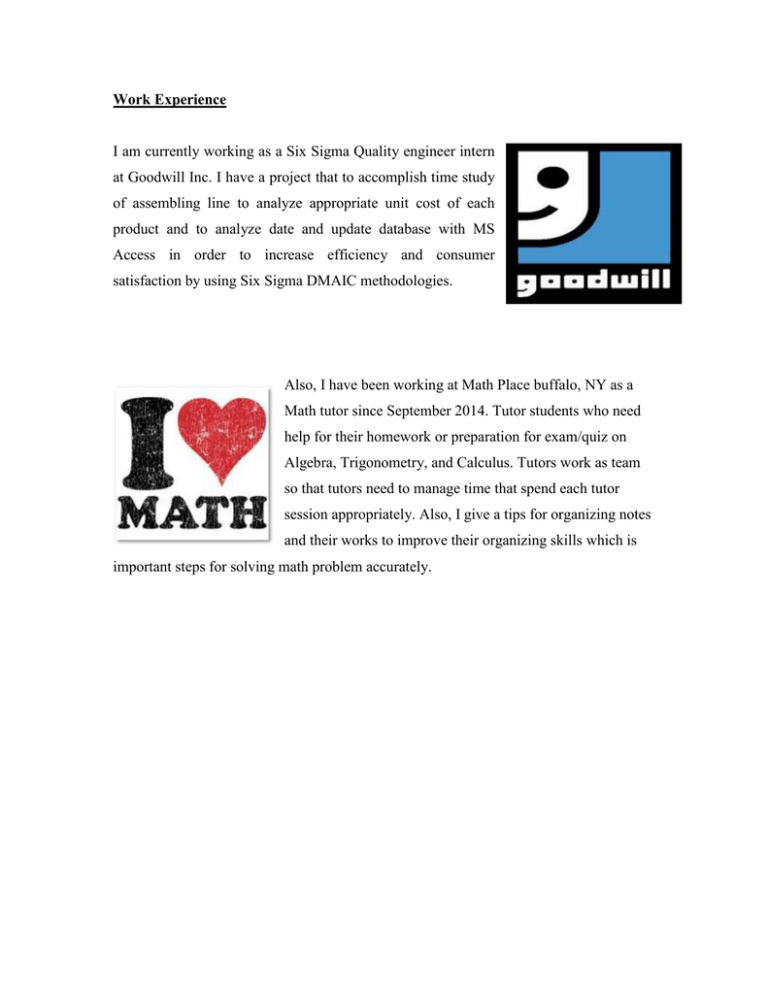 Work Experience
I am currently working as a Six Sigma Quality engineer intern
at Goodwill Inc. I have a project that to accomplish time study
of assembling line to analyze appropriate unit cost of each
product and to analyze date and update database with MS
Access in order to increase efficiency and consumer
satisfaction by using Six Sigma DMAIC methodologies.
Also, I have been working at Math Place buffalo, NY as a
Math tutor since September 2014. Tutor students who need
help for their homework or preparation for exam/quiz on
Algebra, Trigonometry, and Calculus. Tutors work as team
so that tutors need to manage time that spend each tutor
session appropriately. Also, I give a tips for organizing notes
and their works to improve their organizing skills which is
important steps for solving math problem accurately.