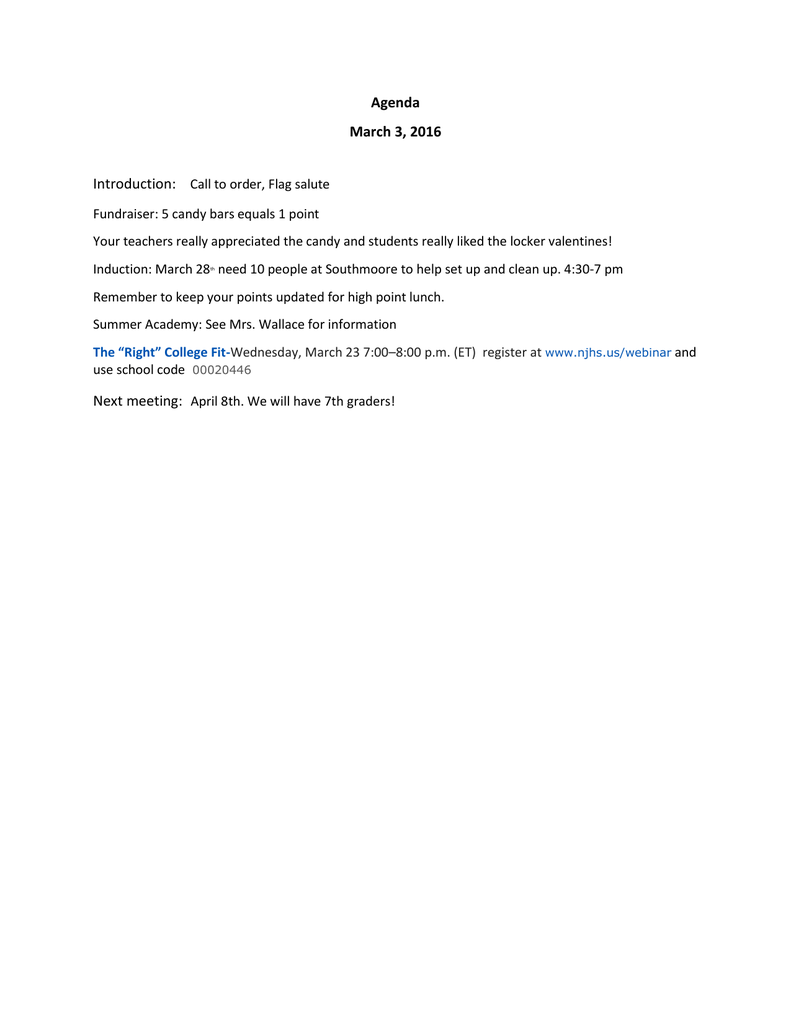 Agenda
March 3, 2016
Introduction: Call to order, Flag salute
Fundraiser: 5 candy bars equals 1 point
Your teachers really appreciated the candy and students really liked the locker valentines!
Induction: March 28 need 10 people at Southmoore to help set up and clean up. 4:30-7 pm
th
Remember to keep your points updated for high point lunch.
Summer Academy: See Mrs. Wallace for information
The "Right" College Fit-Wednesday, March 23 7:00–8:00 p.m. (ET) register at www.njhs.us/webinar and
use school code 00020446
Next meeting: April 8th. We will have 7th graders!