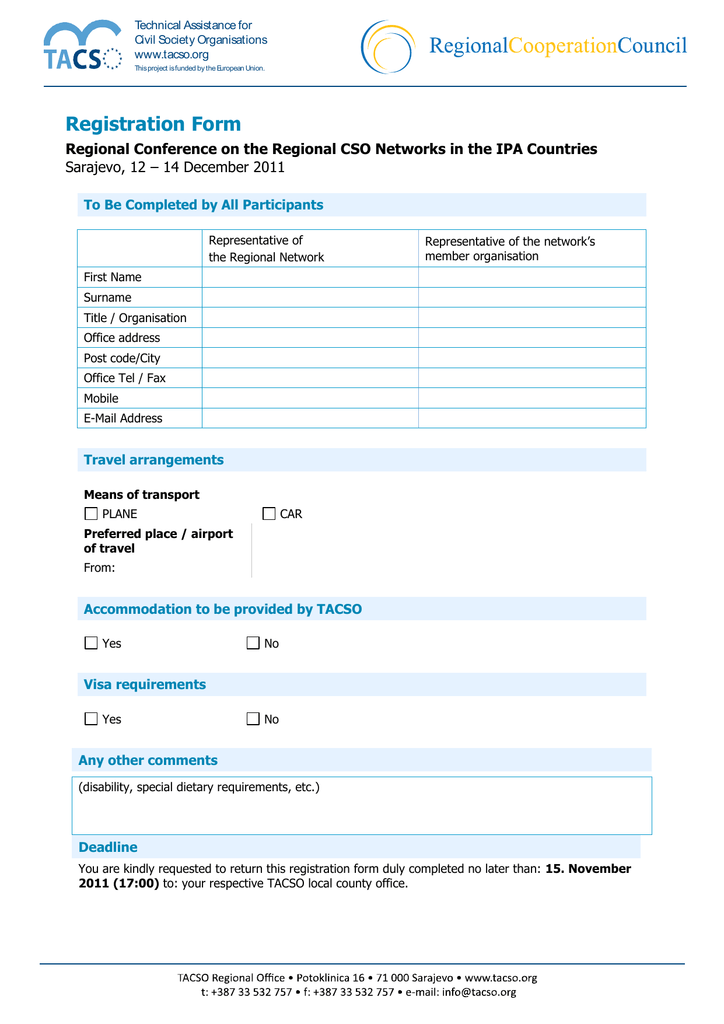 Technical Assistance for
Civil Society Organisations
www.tacso.org
Thisproject isfunded by the European Union.
Registration Form
Regional Conference on the Regional CSO Networks in the IPA Countries
Sarajevo, 12 – 14 December 2011
To Be Completed by All Participants
Representative of
the Regional Network
Representative of the network's
member organisation
First Name
Surname
Title / Organisation
Office address
Post code/City
Office Tel / Fax
Mobile
E-Mail Address
Travel arrangements
Means of transport
PLANE
CAR
Preferred place / airport
of travel
From:
Accommodation to be provided by TACSO
Yes
No
Visa requirements
Yes
No
Any other comments
(disability, special dietary requirements, etc.)
Deadline
You are kindly requested to return this registration form duly completed no later than: 15. November
2011 (17:00) to: your respective TACSO local county office.