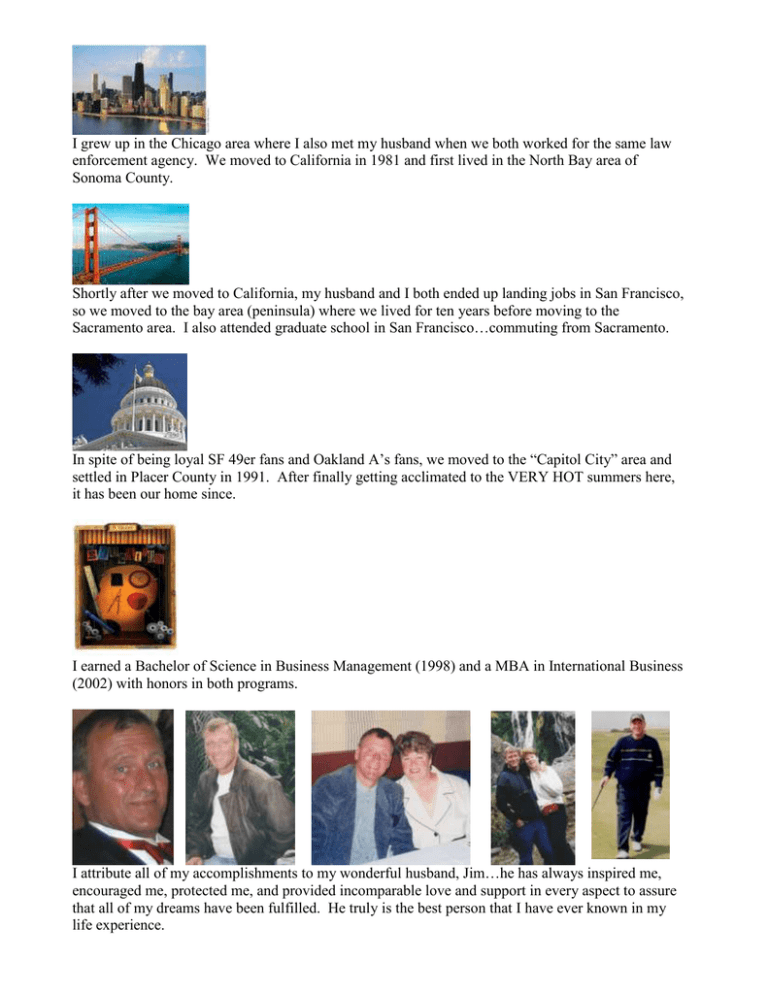 I grew up in the Chicago area where I also met my husband when we both worked for the same law
enforcement agency. We moved to California in 1981 and first lived in the North Bay area of
Sonoma County.
Shortly after we moved to California, my husband and I both ended up landing jobs in San Francisco,
so we moved to the bay area (peninsula) where we lived for ten years before moving to the
Sacramento area. I also attended graduate school in San Francisco…commuting from Sacramento.
In spite of being loyal SF 49er fans and Oakland A's fans, we moved to the "Capitol City" area and
settled in Placer County in 1991. After finally getting acclimated to the VERY HOT summers here,
it has been our home since.
I earned a Bachelor of Science in Business Management (1998) and a MBA in International Business
(2002) with honors in both programs.
I attribute all of my accomplishments to my wonderful husband, Jim…he has always inspired me,
encouraged me, protected me, and provided incomparable love and support in every aspect to assure
that all of my dreams have been fulfilled. He truly is the best person that I have ever known in my
life experience.