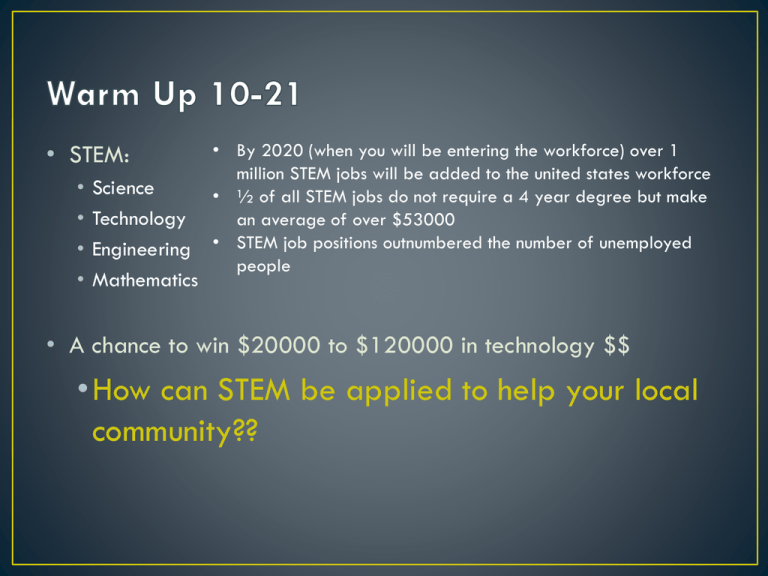 • STEM:
•
•
•
•
Science
Technology
Engineering
Mathematics
• By 2020 (when you will be entering the workforce) over 1
million STEM jobs will be added to the united states workforce
• ½ of all STEM jobs do not require a 4 year degree but make
an average of over $53000
• STEM job positions outnumbered the number of unemployed
people
• A chance to win $20000 to $120000 in technology $$
• How can STEM be applied to help your local
community??
• My ID is 1234567
• Username: FBISD1234567
• Password:1234567
• Open and complete online assignment (FOR A GRADE!)
• You can complete problems as many times as necessary to earn full credit
• You can ask for help:
• Watch example question be completed
• Walk through problem step by step
• Watch Video tutorial
• AND MORE!!
• Complete the online assignment and
study for quiz tomorrow!!!