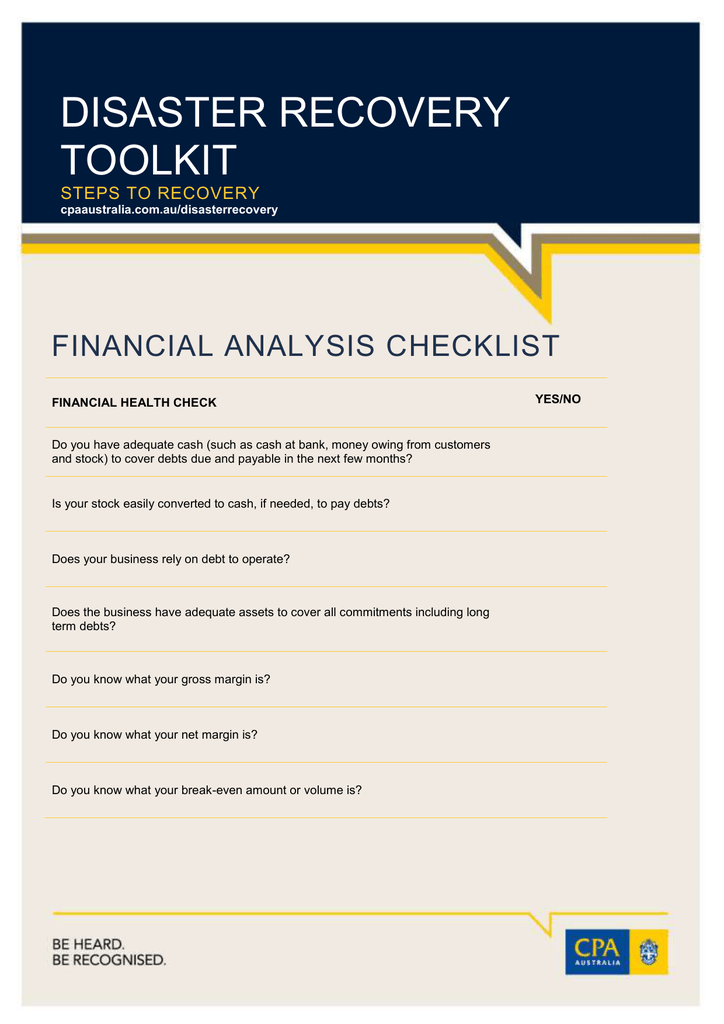 DISASTER RECOVERY
TOOLKIT
STEPS TO RECOVERY
cpaaustralia.com.au/disasterrecovery
FINANCIAL ANALYSIS CHECKLIST
FINANCIAL HEALTH CHECK
Do you have adequate cash (such as cash at bank, money owing from customers
and stock) to cover debts due and payable in the next few months?
Is your stock easily converted to cash, if needed, to pay debts?
Does your business rely on debt to operate?
Does the business have adequate assets to cover all commitments including long
term debts?
Do you know what your gross margin is?
Do you know what your net margin is?
Do you know what your break-even amount or volume is?
YES/NO
Do your customers pay on time?
Are your suppliers paid on time?
Do you know how effective the assets of the business are in generating profits?
Do you know what the return on investment for your business is?