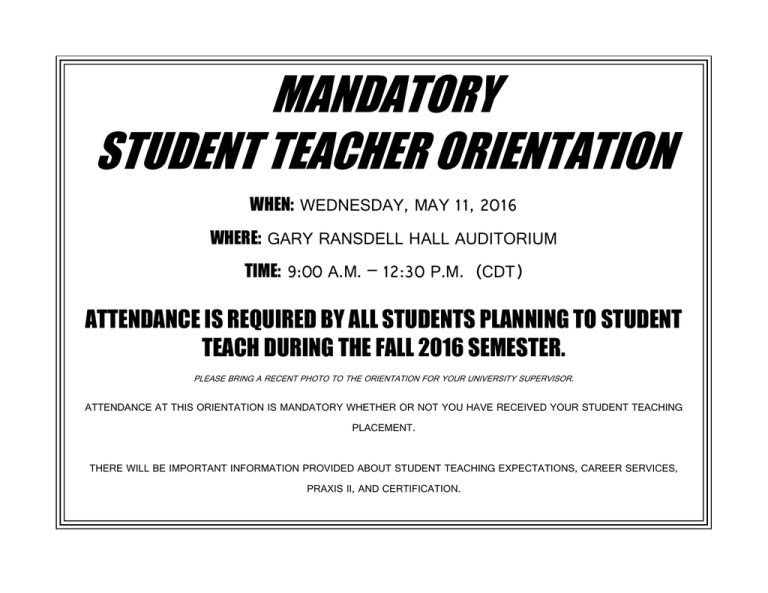 MANDATORY
STUDENT TEACHER ORIENTATION
WHEN: WEDNESDAY, MAY 11, 2016
WHERE: GARY RANSDELL HALL AUDITORIUM
TIME: 9:00 A.M. – 12:30 P.M. (CDT)
ATTENDANCE IS REQUIRED BY ALL STUDENTS PLANNING TO STUDENT
TEACH DURING THE FALL 2016 SEMESTER.
PLEASE BRING A RECENT PHOTO TO THE ORIENTATION FOR YOUR UNIVERSITY SUPERVISOR.
ATTENDANCE AT THIS ORIENTATION IS MANDATORY WHETHER OR NOT YOU HAVE RECEIVED YOUR STUDENT TEACHING
PLACEMENT.
THERE WILL BE IMPORTANT INFORMATION PROVIDED ABOUT STUDENT TEACHING EXPECTATIONS, CAREER SERVICES,
PRAXIS II, AND CERTIFICATION.