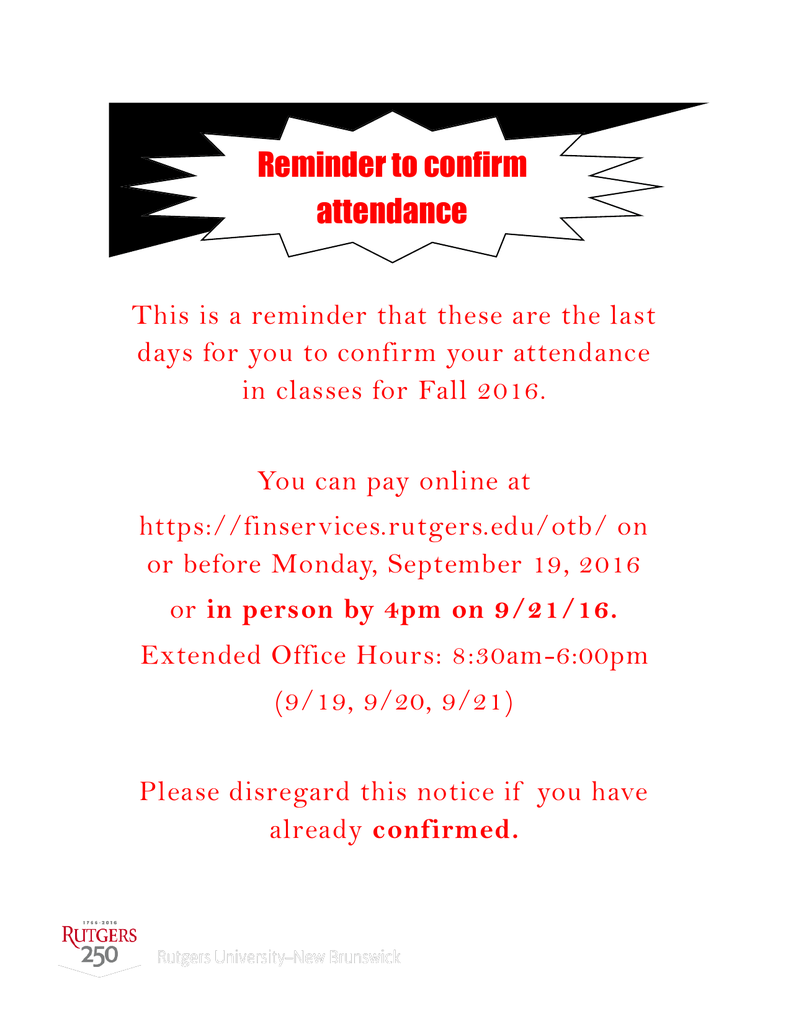 Reminder to confirm
attendance
This is a reminder that these are the last
days for you to confirm your attendance
in classes for Fall 2016.
You can pay online at
https://finservices.rutgers.edu/otb/ on
or before Monday, September 19, 2016
or in person by 4pm on 9/21/16.
Extended Office Hours: 8:30am-6:00pm
(9/19, 9/20, 9/21)
Please disregard this notice if you have
already confirmed.