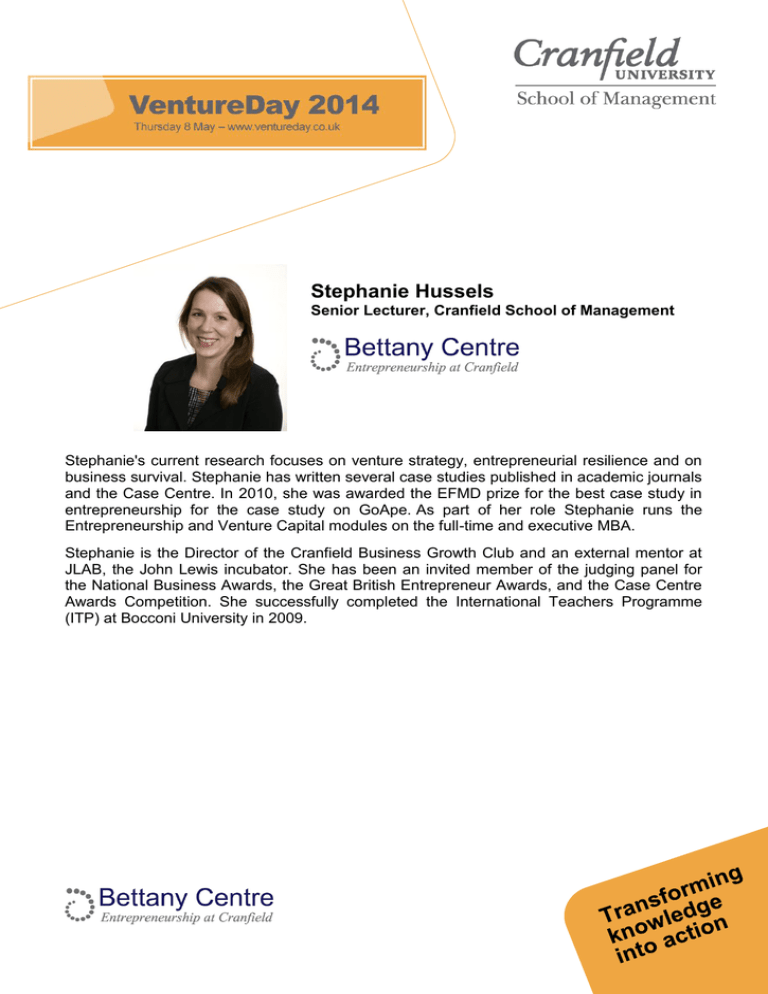 Stephanie Hussels
Senior Lecturer, Cranfield School of Management
Stephanie's current research focuses on venture strategy, entrepreneurial resilience and on
business survival. Stephanie has written several case studies published in academic journals
and the Case Centre. In 2010, she was awarded the EFMD prize for the best case study in
entrepreneurship for the case study on GoApe. As part of her role Stephanie runs the
Entrepreneurship and Venture Capital modules on the full-time and executive MBA.
Stephanie is the Director of the Cranfield Business Growth Club and an external mentor at
JLAB, the John Lewis incubator. She has been an invited member of the judging panel for
the National Business Awards, the Great British Entrepreneur Awards, and the Case Centre
Awards Competition. She successfully completed the International Teachers Programme
(ITP) at Bocconi University in 2009.