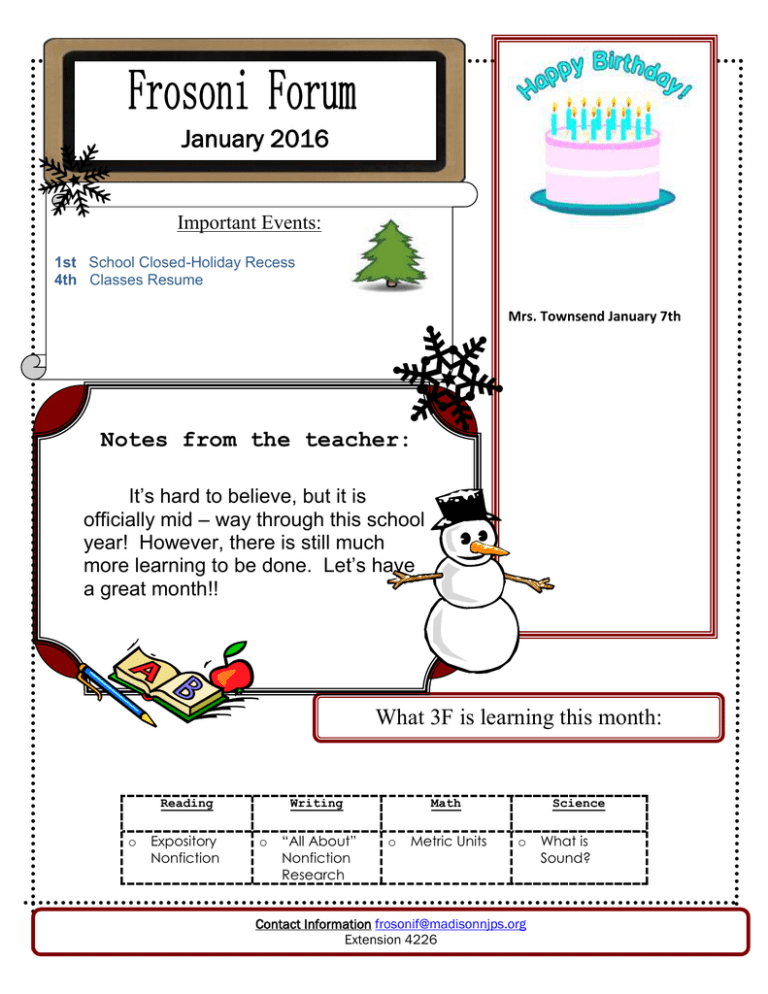 January 2016
Important Events:
1st School Closed-Holidayjhjhj
Recess
4th Classes Resume
Mrs. Townsend January 7th
Notes from the teacher:
It's hard to believe, but it is
officially mid – way through this school
year! However, there is still much
more learning to be done. Let's have
a great month!!
What 3F is learning this month:
Reading
o
Expository
Nonfiction
Writing
o
"All About"
Nonfiction
Research
Math
o
Metric Units
Science
o
Contact Information frosonif@madisonnjps.org
Extension 4226
What is
Sound?