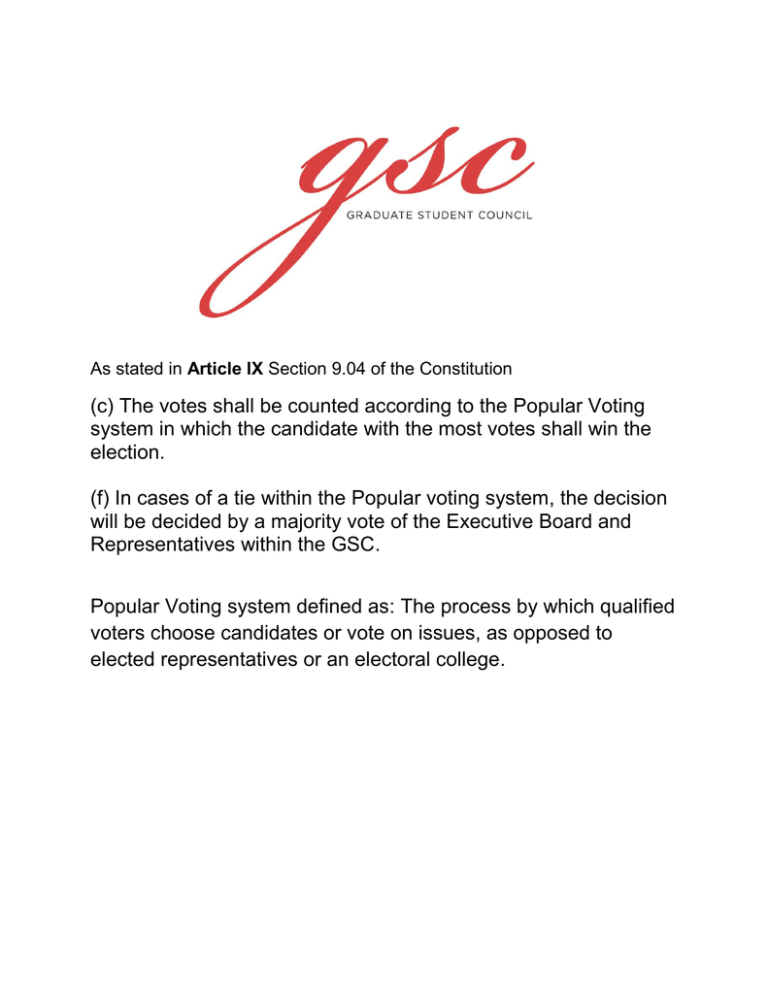 As stated in Article IX Section 9.04 of the Constitution
(c) The votes shall be counted according to the Popular Voting
system in which the candidate with the most votes shall win the
election.
(f) In cases of a tie within the Popular voting system, the decision
will be decided by a majority vote of the Executive Board and
Representatives within the GSC.
Popular Voting system defined as: The process by which qualified
voters choose candidates or vote on issues, as opposed to
elected representatives or an electoral college.