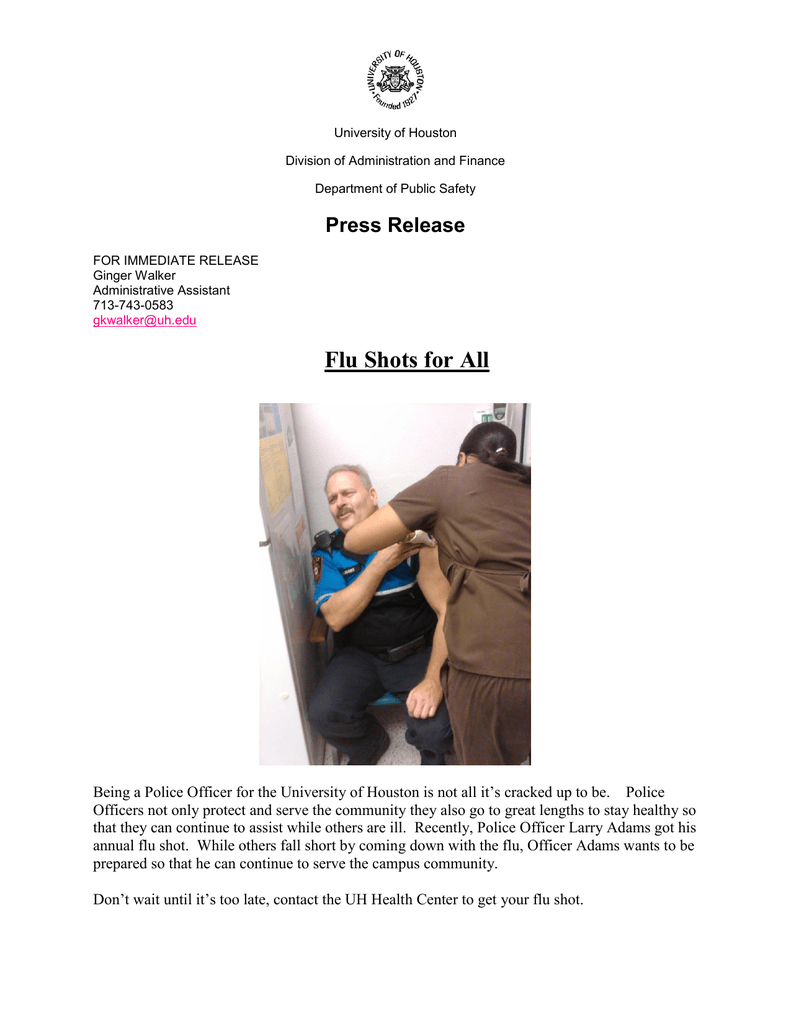 University of Houston
Division of Administration and Finance
Department of Public Safety
Press Release
FOR IMMEDIATE RELEASE
Ginger Walker
Administrative Assistant
713-743-0583
[email protected]
Flu Shots for All
Being a Police Officer for the University of Houston is not all it's cracked up to be. Police
Officers not only protect and serve the community they also go to great lengths to stay healthy so
that they can continue to assist while others are ill. Recently, Police Officer Larry Adams got his
annual flu shot. While others fall short by coming down with the flu, Officer Adams wants to be
prepared so that he can continue to serve the campus community.
Don't wait until it's too late, contact the UH Health Center to get your flu shot.