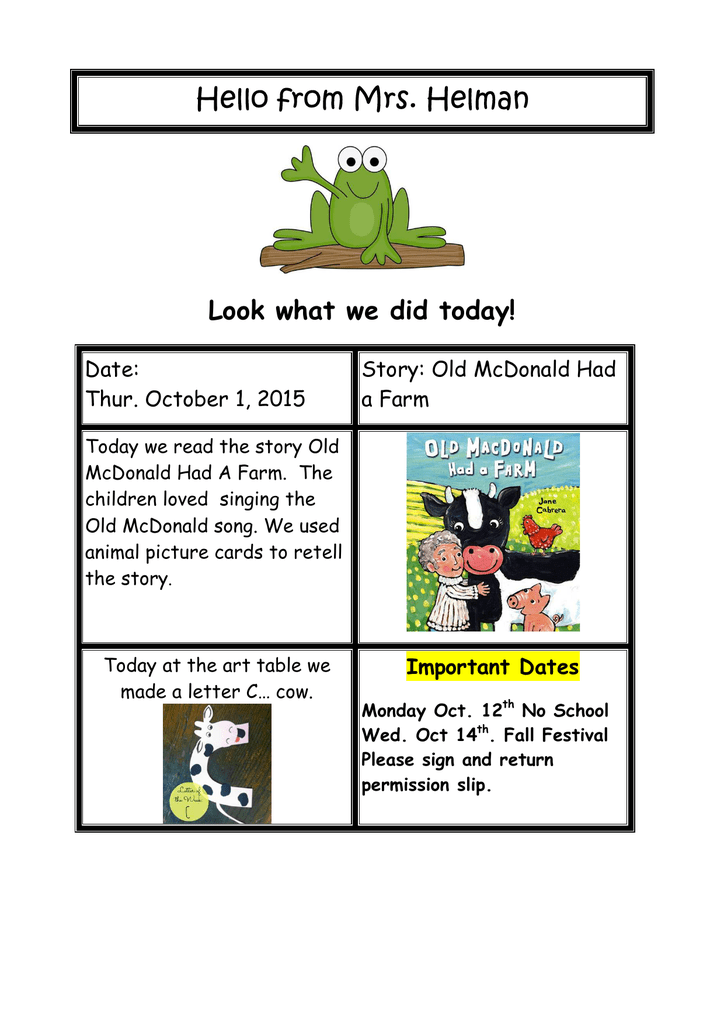 Hello from Mrs. Helman
Look what we did today!
Date:
Thur. October 1, 2015
Story: Old McDonald Had
a Farm
Today we read the story Old
McDonald Had A Farm. The
children loved singing the
Old McDonald song. We used
animal picture cards to retell
the story.
Today at the art table we
made a letter C… cow.
Important Dates
Monday Oct. 12th No School
Wed. Oct 14th. Fall Festival
Please sign and return
permission slip.