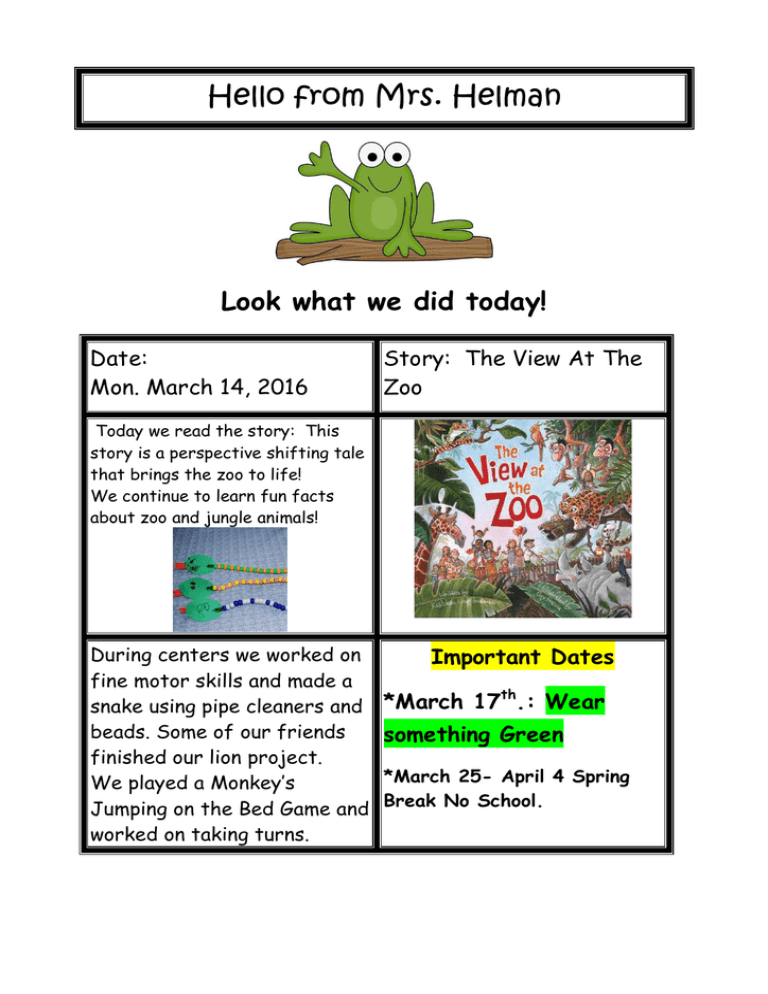 Hello from Mrs. Helman
Look what we did today!
Date:
Mon. March 14, 2016
Story: The View At The
Zoo
Today we read the story: This
story is a perspective shifting tale
that brings the zoo to life!
We continue to learn fun facts
about zoo and jungle animals!
During centers we worked on
fine motor skills and made a
snake using pipe cleaners and
beads. Some of our friends
finished our lion project.
We played a Monkey's
Jumping on the Bed Game and
worked on taking turns.
Important Dates
*March 17th.: Wear
something Green
*March 25- April 4 Spring
Break No School.