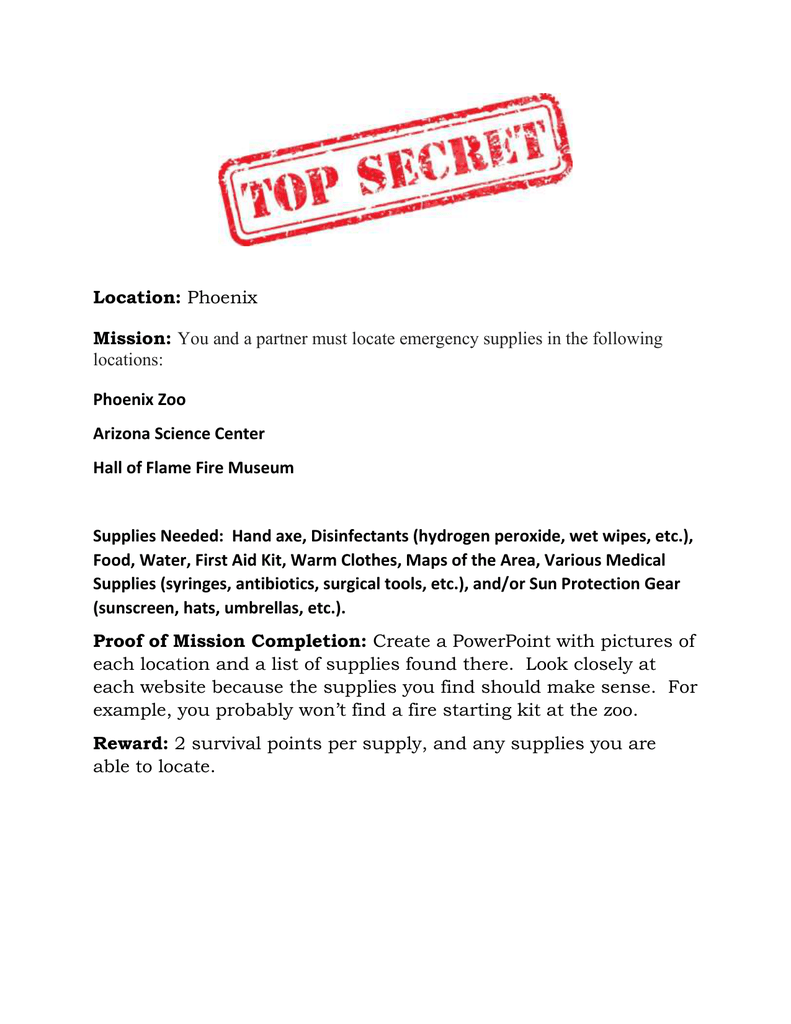 Location: Phoenix
Mission: You and a partner must locate emergency supplies in the following
locations:
Phoenix Zoo
Arizona Science Center
Hall of Flame Fire Museum
Supplies Needed: Hand axe, Disinfectants (hydrogen peroxide, wet wipes, etc.),
Food, Water, First Aid Kit, Warm Clothes, Maps of the Area, Various Medical
Supplies (syringes, antibiotics, surgical tools, etc.), and/or Sun Protection Gear
(sunscreen, hats, umbrellas, etc.).
Proof of Mission Completion: Create a PowerPoint with pictures of
each location and a list of supplies found there. Look closely at
each website because the supplies you find should make sense. For
example, you probably won't find a fire starting kit at the zoo.
Reward: 2 survival points per supply, and any supplies you are
able to locate.