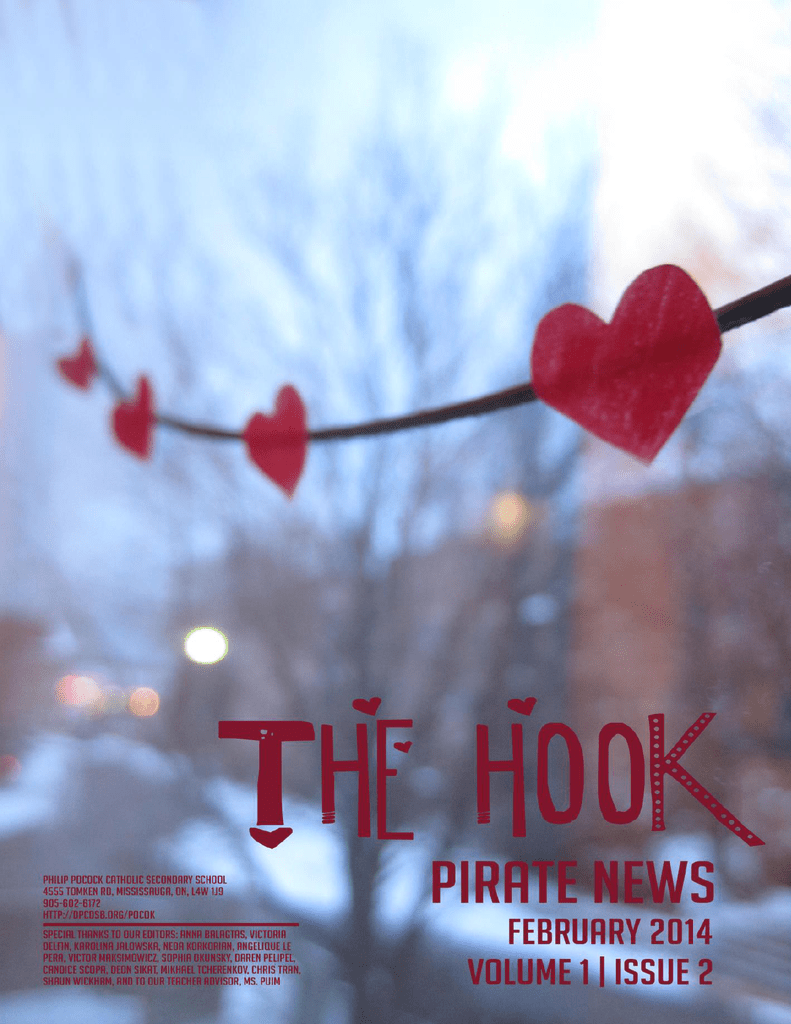 Business is Business
The Computer Contest
C
ongratulations to the following students who represented Pocock at
the First Annual Game Maker Programming contest at Saint Joan of
Arc:
Sofia Chaban
Swapnil Chakroborty
Mitch Evans
Tyler Garcia
David Grzyb
Victoria Levitski
Abhishek Sai Morutu
Students promoting the
computer contest
A special congratulations goes out to Victoria Levitski and Sofia Chaban
who captured first place out of 14 schools. All of the contestants' pro
grams are displayed on the following web site:
http://gamemakercontest.weebly.com/ If any students are interested in
participating in the contest next semester see Mr. Giusto.
Business department
Currently, many of the business students are participating in the Junior Achievement after-school program where they meet once a week and have the opportunity to learn about, and experience, the challenges of operating a business. Upon determining what product or service they want to sell, students develop various skills, such as how to devise a business plan, raise funds by selling corporate shares, understand organizational structures, marketing, sales, and trend analysis. This experience also provides
students the opportunity to network, compete with others, and develop new friendships. We have had
the pleasure of hosting several guest speakers including members from the Schuilich School of Business
(York University), Lisa Peden from the Institute of Communications, Culture, Information, and Technology (University of Toronto), Michael Klein, a Certified Management Accountant of Ontario, and Lynne
Gonsalves, Junior Achievement. Each presentation was a great opportunity to inform students about various post-secondary programs, career choices, budgeting, scholarships, and answering an array of questions from students. Thank you to Bernadine Lee Ho for informing and encouraging students to participate in Globe, a not-for-profit foundation, committed to helping organizations realize the value of environmental business opportunities. Finally, best wishes to all for an enjoyable and successful semester.
The Abhishek Movement by Neda Korkorian
C
omputer Science Week was held from December 9 th to 15th; the movement started
with code.org, an organization trying to increase awareness for the need for
computer science graduates in North America. Pocock's Abhishek Sai Morutu
made a presentation on his experience from a weekend at the Google offices in San
Francisco, where he also visited the head office of Apple. He answered questions
about computer science, coding, and careers. It is said that in the coming years there
will be about 400,000 qualified computer programmers graduating and 1.4 million
jobs being created. That being said, it is estimated that 1 million high paying jobs will
be unfilled because of the lack of awareness in high schools. For more information,
please visit http://www.code.org or http://csedweek.org/. Join the movement today!
Abhishek Sai Moturu, our very own grade 11 student, was nominated to participate in
the Google Trailblazer Program 2013. The goal of Google Trailblazer is to create "a global network of leaders, advocates, and ambassadors for computer science (CS) education who will be charged with empowering youth and educators around the globe to be connected to and inspired by computer science." This
year, about 30 Trailblazer Students (ages 13-18) were selected from all over the world. During the program, Abhishek participated in the Hour of Code contest, with a global group of students and teachers.
He placed first worldwide in the competition, receiving a Google Chromebook. He has a passion for Computer Science and Mathematics, both of which he started studying at the University of Toronto in Grade
10. We would like to congratulate him for his hard work and dedication.
BITS'N'BITES
Bon Voyage
On behalf of all the staff and students we would like
to extend a fond farewell to D. Doherty, R. Kusher,
and H. Kovork. You may be leaving Philip Pocock to
begin the next step of your journey, but you will always be a part of our Pirate family. Thank you for
your years of service and immense dedication to every student who has had the privilege of learning from
you.
Happy Trails!
Fun-draising for the Philippines
During the first week of November, Typhoon Haiyan
(also known as Typhoon Yolanda) devastated the Philippines. Haiyan was categorized as a category 5 super typhoon and is the deadliest Philippine typhoon ever recorded. The disaster killed more than 6000 people and
injured thousands more in the Philippines alone. As an
effort to help the country, the Pocock community gathered their spare change and donated to the Typhoon Relief Fundraiser. The Fundraiser took many forms: the
Blue Ribbon Campaign, Raptors Raffle, Basketball Buy-In,
Staff Dress Down, Dodgeball Tournament, and Christmas
Concert Buy-In. By the end of Decemeber, Pocock collected $2261! All proceeds were sent through the Red
Cross. Great job, guys! Your loose change created a big a
change for the Philippines.
Oh Snap!
Are you thinking about taking Mr. Van Zutphen's Grade 10 Photography class or are in
need of an art credit? See what Michelle
Pukalski, a first-time grade 10 photography
student, had to say about the class.
Michelle: We learned a lot of techniques and
how to take photos properly. I also learned
composition techniques, interesting history,
like who inspired the camera, and I've learned
how to use Photoshop to edit photos.
Are there a lot of assignments in the class?
Michelle: The assignments are always really
fun so it does not feel like you're actually doing an assignment. Mr. Van Zutphen teaches
us that everyone is artistic and he helps us
bring that out in his class.
What would you say to grade 9 students who
are thinking about taking photography?
Michelle: I definitely recommend it. It's a
great way to get your Art credit in a fun way.
You don't have to be artistic to take this class
but you will discover that you are, in fact,
artistic in some way. Also, you can use what
you learn in this class in the real world. We
also have a lot of contests in the class that
you can enter, which is always great. Mr. Van
Zutphen rewards students with a "Get of Jail
Card" that can be used if you can't meet a
deadline for an assignment.
Letting Loose
Student Life
by Daren Pelipel
The winter season is always a busy one with Christmas
shopping, New Year resolutions, and exams. So, to ease the
tension, Pocock's Student Council asked, "Why not organize
a semi-formal?" And so they did. And it was good. In
December, students attended a "Winter Wonderland"
themed semi-formal. With the help of Pocock staff, the
atrium was transformed into a colourful dance floor.
Volunteers kept dancers energized by serving them full
meals with chicken, pasta, potatoes, assorted vegetables, and
even raspberry cheesecake. This year's winter semi-formal
was truly a success. If you missed out, make sure to attend
the next one. We guarantee the best DJs, crazier dance
All
moves, and tastier meals!
Positano,
Amalfi Coast
Lago Di Como,
Lombardy
European Spring Breakers
for One and One for All
This past October, the French classes, along
with Madame Ferrari, Madame Ibisevic, and
Mademoiselle Vittori, attended an action-packed
production of Alexandre Dumas' play, The Three
Musketeers. The classes travelled to the picturesque
town of Stratford, where they were able to spend time
discovering sights of 'Shakespeare's' world-renowned
town and then enjoy a fantastic presentation of the
time honoured classic play. Swordplay, duels, poetic
monologues, and comedic antics abounded as students
were treated to a spectacular show!
The Alps of Switzerland, the Cote d'Azur of France,
and the Amalfi Coast in Italy—these beautiful sights
await the students and teachers attending the Europe
Trip during March Break 2014. We will be visiting the
picturesque town of Lugano, famous for Lago di
Como, a favorite hideaway of celebrities. Our next
stop is the Cote d'Azur, filled with the quaint villages
of St. Paul de Vence, Eze, and the city of the rich and
Unity Moves by Deon Sikat
famous, Monaco. Then it's off to Italy, where we will
visit the cradle of the renaissance in Florence, the
history of Italy in Rome and Pompeii, and finally the
Unity engages and empowers youth to become
sun kissed shores of the Amalfi coast. It's going to be
role models and leaders in their community through
hip-hop. For the past few months, students have been
an amazing and adventurous trip!
learning the four elements of hip-hop [pictured above],
graffiti, spoken word, beat boxing, and dance. Starting
in February there will be an extension program. For six
St. Paul de
weeks, UNITY leaders will prepare the students to
Vence
become leaders and eventually they will lead UNITY
programs to feeder schools within the area.
...a School with Christmas Spirit
By Karolina Jalowska
Scrooge and Charlie Brown made an appearance at Pocock on December 12th for our Annual Christmas Concert. Both characters were
lacking "Christmas Spirit" and thought they
would stop by to find it here at our school and
did they ever! The evening was filled with
dancing, Christmas carols played by the band,
singing from the talented vocalists and choir,
and two spectacular plays "Eddie Scrooge" and
"A Charlie Brown Christmas" performed by the
Grade 9 and 11/12 Drama classes. The evening
was a great success because of the contributions from the AV Crew, Mr. Costa, Ms. Pogson,
Ms. Kohut, Ms. Brozo, Ms. Burgess, Ms. Niewiada, and Ms. Mazzulla who were performance
directors and teacher advisors. A big thanks
goes out to the stage hands, custodial staff,
school administration, Mr. Scerni and the Hospitality Department, Ms. Gotal, and all teacher
supervisors. "Good grief" and "ba hum bug" no
longer!
Mary Tran—Grade 9
Alexis Gui—Grade 10
Victoria Levitski—Grade 11
It's a Draw!
All visual art classes attended a field trip
to the Art Gallery of Ontario to view the
works of Modern Art masters in the Great
Upheaval exhibition. The show displayed
artwork from such great artists as Picasso, Chagall, and Kandinsky. The students
were inspired to experience the wide variety of styles and movements with an
open mind and to consider the historical
context. Grade 11 students are working
with the proportions of the human figure
and have completed acrylic paintings on
canvas. Grade 10 students have been focusing their drawing skills on large scale
charcoal faces in the style of Expressionism or Surrealism. They are now creating
acrylic paintings on canvas which are inspired by the Great Upheaval show. Grade
9 students have completed pencil selfportraits which include their face drawn
in proportion with personal symbols.
They created abstract expressionist
works which use white wax, water color,
and black glue. We would like to extend
congratulations to Victoria Levitski's Remembrance Day poster that has gone on
to win both the Zone and Regional levels.
Pocock had three winning posters.
Coco & Cram
By Candice Scopa
Exams can be stressful for our hard working students. This nervewracking time can be especially difficult for our grade 9 students who recently wrote their first exams in January. Thankfully, Pocock did all they
could to make exams a little more bearable for our new-comers. Mr. Costa's leadership class organized the traditional Coco and Cram event. The
week before exams, grade 9 students had the opportunity to ask their link
leaders for study tips while sipping on delicious hot chocolate. This year
added a new twist, as link leaders also organized stations where grade 9
students had the chance to review their reading, writing, and math skills.
We are thankful to have students who demonstrate leadership qualities
and who play such a crucial role in our school community.
New Course, New Perspective
Course Code: IDC-4UF
From left to right: Mme. Iodice, Erith Modina, Faham
Farooq, Katherine Dagenais, Olena Pankiw (third place
provincial winner, Junior Extended French category,
2013), Karan Aulakh, Vincent Carpen, Stéphani Ponniah
(second place provincial winner, Junior Français Plus
category 2013), Mlle Cristiano. Absent: Pawel Migdal
This grade 12 course is designed to provide a more
in-depth study of French literature, film and culture from the Middle Ages to present day. Students
will be exposed and introduced to the most important and influential French, Canadian and International writers, poets, artists, actors, singers, inventors, philosophers, and film directors. The impact of literature and cinema on cultural trends in
society will be examined. In addition, the cultural
component of this course will focus on societal and
social norms of the day. The focus will not be on
the instruction of French grammar but rather, on
familiarizing and enriching students with important Francophone figures as well as all that is
"francophonie".
Put your French to the Test, Parler Français!
Le Concours d'Art Oratoire is an annual French public speaking competition organized by the Canadian
Parents for French Association. Students qualify to compete at the junior or senior level and in one of
four categories: Core, Extended, Immersion and Français Plus. Pocock has always participated and
shined in the French Public Speaking Competition and this year is no different. We have students participating in all eight categories and we look forward to working with these exceptional students on
their speeches. In a few months, they will all be competing at the Board level and hopefully, some of
them will go on to provincials. To all participants, Au travail et bonne chance!
The More You Know
Arts and Culture SHSM
Philip Pocock Catholic Secondary School is excited to announce that we have applied to the Ministry for the opportunity to offer a Specialist High Skills Major in Arts and Culture. A decision on this application should come forth
from the Ministry of Education in early spring. The lead teachers involved in the design and implementation of this
program are both of our music teachers, Mrs. Kohut and Ms. Brozo.
A Specialist High Skills Major is a Ministry-approved, specialized, career-focused program that allows students to
focus their learning on a specific career pathway in the Arts Industry. The program is suitable for all students interested in all the career pathways: University, College, Apprenticeship and Workplace.
For more information contact Mr. Volpe in the guidance department or Mrs. Kohut or Ms. Brozo.
Dual Credit
Philip Pocock is involved in a partnership with GTA colleges in providing students with Dual Credit opportunities.
Dual credit programs are ministry-approved programs that allow students, while still in secondary school, to take
college or apprenticeship courses that count towards both the Ontario
Secondary School Diploma (OSSD) and a post-secondary certificate, diploma, degree, or an apprenticeship certification.
Participating in dual credit programs enables students to:



complete their Ontario Secondary School Diploma;
have an experience that will help them make a successful transition
to college or an apprenticeship program;
increase their awareness of the various college and apprenticeship
pathways available to them
Our students will actively be involved in the following dual credit programs:
Cook - Humber College
Television and News Production - Seneca College
Exploring the Trades - Sheridan College
Electrical - Sheridan College
Precision Machining - Sheridan College
Plumbing - Sheridan College
Construction- Sheridan College
Spa Management - Humber College
Psychology - Humber College
Canadian Criminal Justice System - Humber College
Transportation SHSM
The Philip Pocock Transportation department, under the guidance
of Mr. Lijiam, is half way through the second year of our Specialist
High Skills Transportation Major, Motoring into the Future. Students
enrolled benefit from:







Seven sector recognized certification and training programs
Experiential learning experiences
"Reach Ahead" experiences
Participation in a Skills Canada Competition
A tour of the Automotive Show
A visit and tour of Centennial College with an emphasis on
automotive programs
A visit and tour of the Toyota plant in Cambridge, Ontario
For more information on how to enroll your son/daughter, please contact Mr. Volpe in Student Services
Trippin' Out
On November 28th, Ms. Kuchar's
and Ms. Poletto's ESL students
went on a trip to the Central Burnamthorpe Library. They were
given a tour of the facilities and
shown the resources that are available. They also attended a seminar on the "History of Mississauga" and learned many new facts
about our city. Thank you to Ms.
Cuadra for organizing such a wonderful excursion.
Course Selection for September 2014/15: Students are once again
choosing their courses on-line. Parent/guardians are strongly advised
to get involved with this process. The portal will be open to register
starting February 3rd and remain open until February 14th, 2014.
Any Grade 12 students wishing to re-register for next year must have
completed Action Plans and submitted them to their counselors and
vice-principals. Please see your counselor in advance of the registration process to review course choices for next year.
Verifications: Students who complete option sheets will receive confirmation of courses. Any changes to choices for September 2014
courses can be completed on this form. Students are asked to draw a
line through the course not requested, and add the new course.
Parent/guardian signature is required. Students can change courses
during June exam week also.
OUAC/OCAS Applicants Taking Night School: Students are advised
to check courses and marks posted for your university or college on
the OUAC or OCAS website. Any missing courses should be reported
to your counselor for inputting as soon as possible.
Community Service Hours: are a requirement by the Ministry of Education for graduation. Please be sure that your 40 hours have been
completed and handed in no later than April 1st, 2014 if you intend
This semester we had the honour of
welcoming teachers from South Korea. on a June graduation.
Mr. Choi and Mr. Yoem spent three
O.S.A.P.: The Ontario Student Assistance Program information is exweeks in our ESL classes as well as Repected to be available in early Spring at the following website:
ligion, Geography, Music and other
http://osap.gov.on.ca/. Students cannot apply until they have acceptEnglish classes observing different
ed their college or university choice.
teaching styles. They taught us about
aspects of their Korean culture. Our
Scholarships: Students are encouraged to apply for scholarships if
students had the opportunity to learn they fit the criteria and they can create profiles at studentaabout student life in Korea, the Korean wards.com and scholarshipscanada.com. Please see the information
alphabet, and a bit of Korean history. board and the school website for more information.
At the end of the three weeks, Ms.
March Break Tours: Many colleges and universities offer campus
Ibisevic's class had a goodbye party
tours
daily during the March Break vacation. Please take this opporfor the teachers; they enjoyed Korean
tunity to make sure your college or university choices are the best
snacks and snacks from different
ones for you.
countries. It was a great cultural ex-
Globetrotter
perience for all.