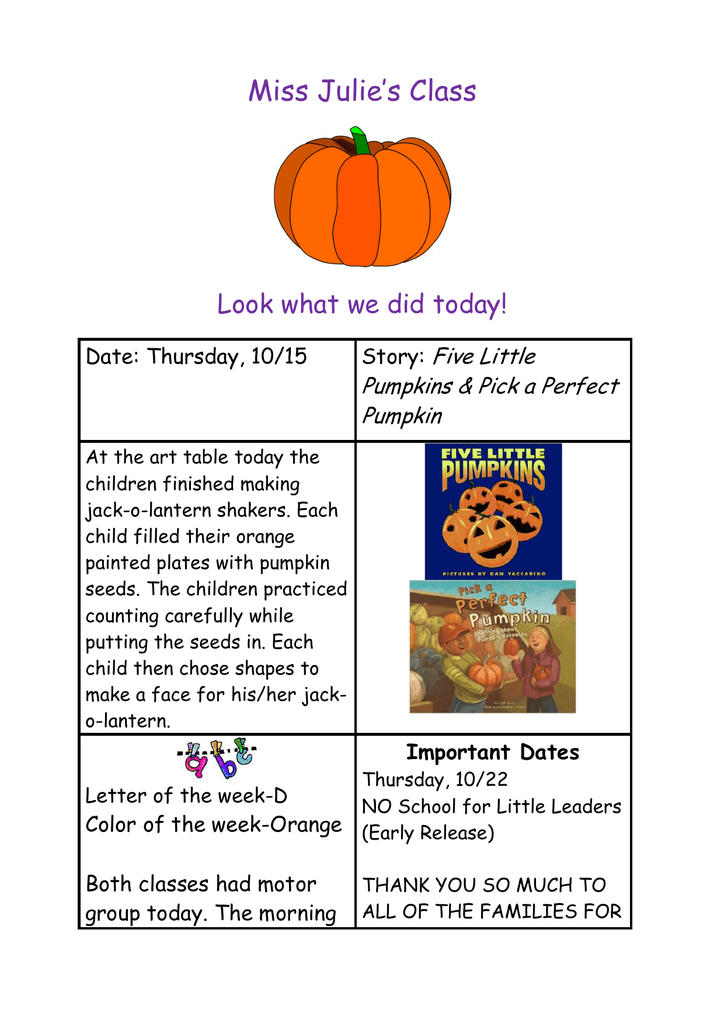 Miss Julie's Class
Look what we did today!
Date: Thursday, 10/15
Story: Five Little
Pumpkins & Pick a Perfect
Pumpkin
At the art table today the
children finished making
jack-o-lantern shakers. Each
child filled their orange
painted plates with pumpkin
seeds. The children practiced
counting carefully while
putting the seeds in. Each
child then chose shapes to
make a face for his/her jacko-lantern.
Important Dates
Color of the week-Orange
Thursday, 10/22
NO School for Little Leaders
(Early Release)
Both classes had motor
group today. The morning
THANK YOU SO MUCH TO
ALL OF THE FAMILIES FOR
Letter of the week-D
class also had music and
the afternoon class had
an assembly with an
Author.
ATTENDING OUR FALL
FESTIVAL! IT WAS SO
MUCH FUN!