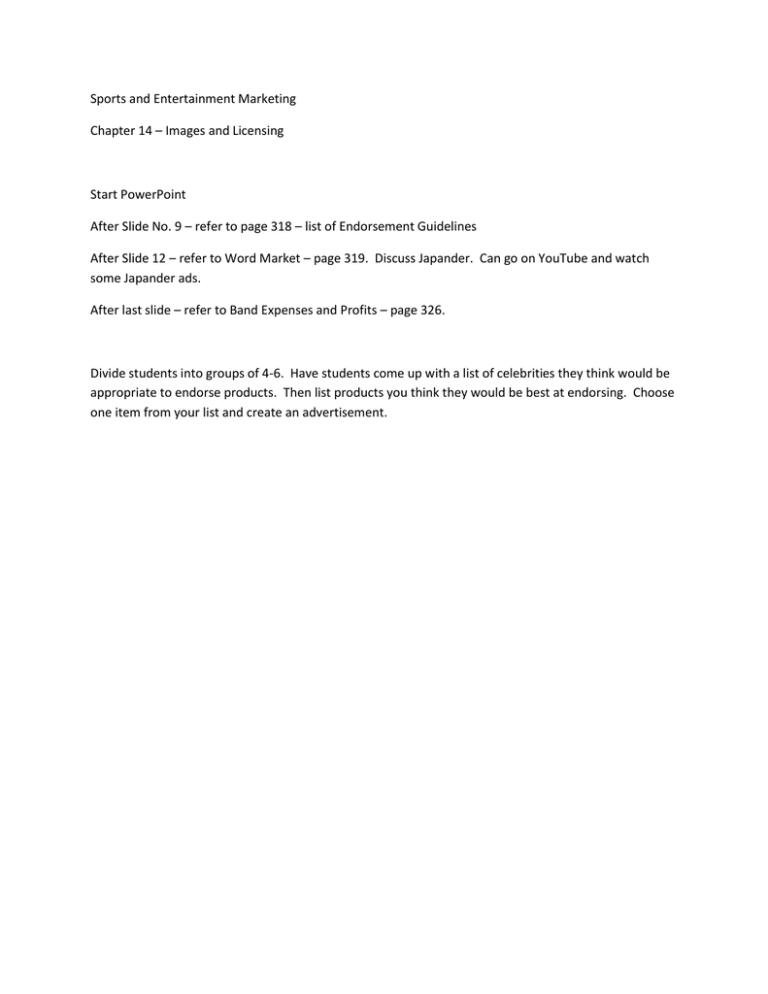 Sports and Entertainment Marketing
Chapter 14 – Images and Licensing
Start PowerPoint
After Slide No. 9 – refer to page 318 – list of Endorsement Guidelines
After Slide 12 – refer to Word Market – page 319. Discuss Japander. Can go on YouTube and watch
some Japander ads.
After last slide – refer to Band Expenses and Profits – page 326.
Divide students into groups of 4-6. Have students come up with a list of celebrities they think would be
appropriate to endorse products. Then list products you think they would be best at endorsing. Choose
one item from your list and create an advertisement.