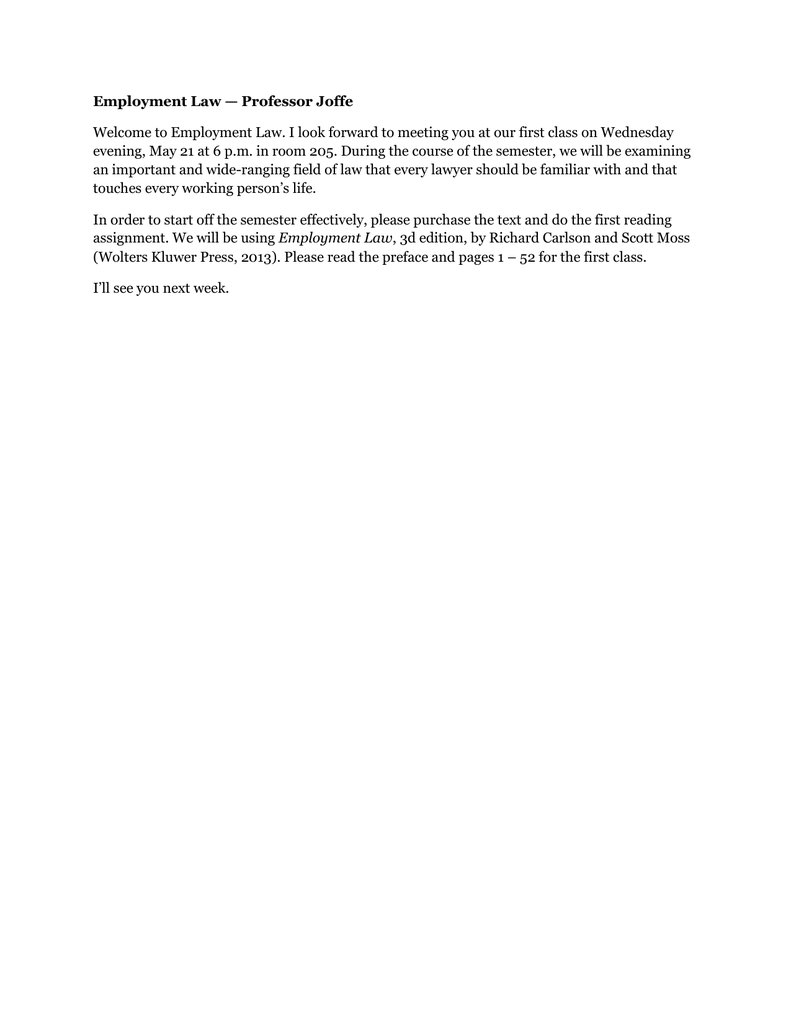 Employment Law — Professor Joffe
Welcome to Employment Law. I look forward to meeting you at our first class on Wednesday
evening, May 21 at 6 p.m. in room 205. During the course of the semester, we will be examining
an important and wide-ranging field of law that every lawyer should be familiar with and that
touches every working person's life.
In order to start off the semester effectively, please purchase the text and do the first reading
assignment. We will be using Employment Law, 3d edition, by Richard Carlson and Scott Moss
(Wolters Kluwer Press, 2013). Please read the preface and pages 1 – 52 for the first class.
I'll see you next week.