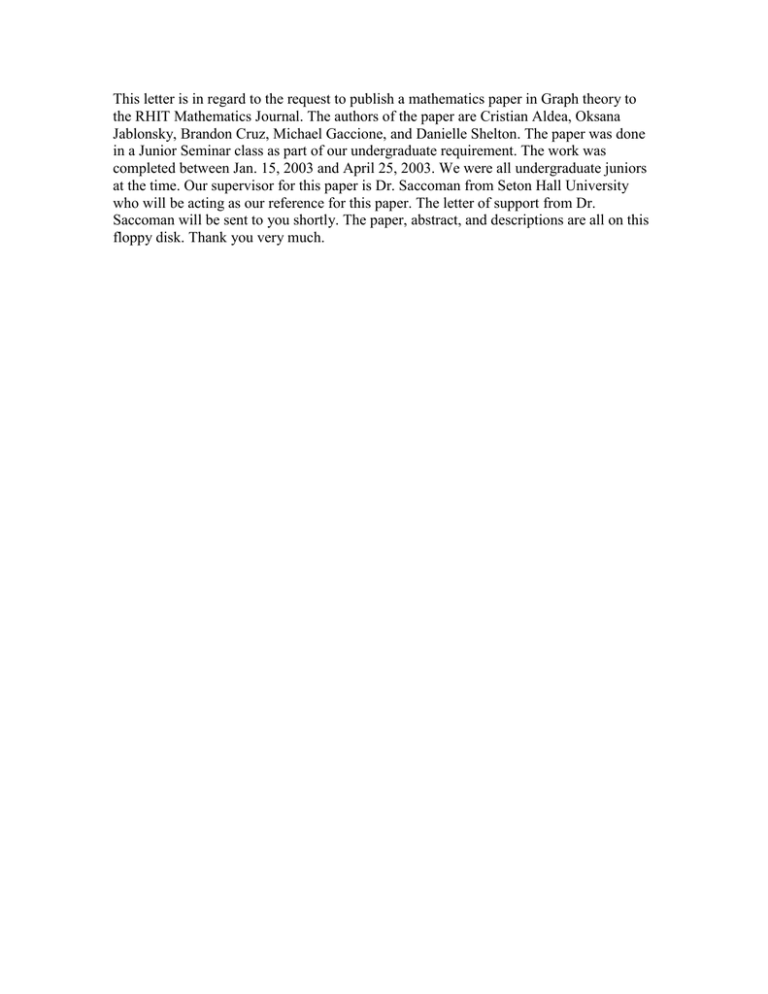 This letter is in regard to the request to publish a mathematics paper in Graph theory to
the RHIT Mathematics Journal. The authors of the paper are Cristian Aldea, Oksana
Jablonsky, Brandon Cruz, Michael Gaccione, and Danielle Shelton. The paper was done
in a Junior Seminar class as part of our undergraduate requirement. The work was
completed between Jan. 15, 2003 and April 25, 2003. We were all undergraduate juniors
at the time. Our supervisor for this paper is Dr. Saccoman from Seton Hall University
who will be acting as our reference for this paper. The letter of support from Dr.
Saccoman will be sent to you shortly. The paper, abstract, and descriptions are all on this
floppy disk. Thank you very much.