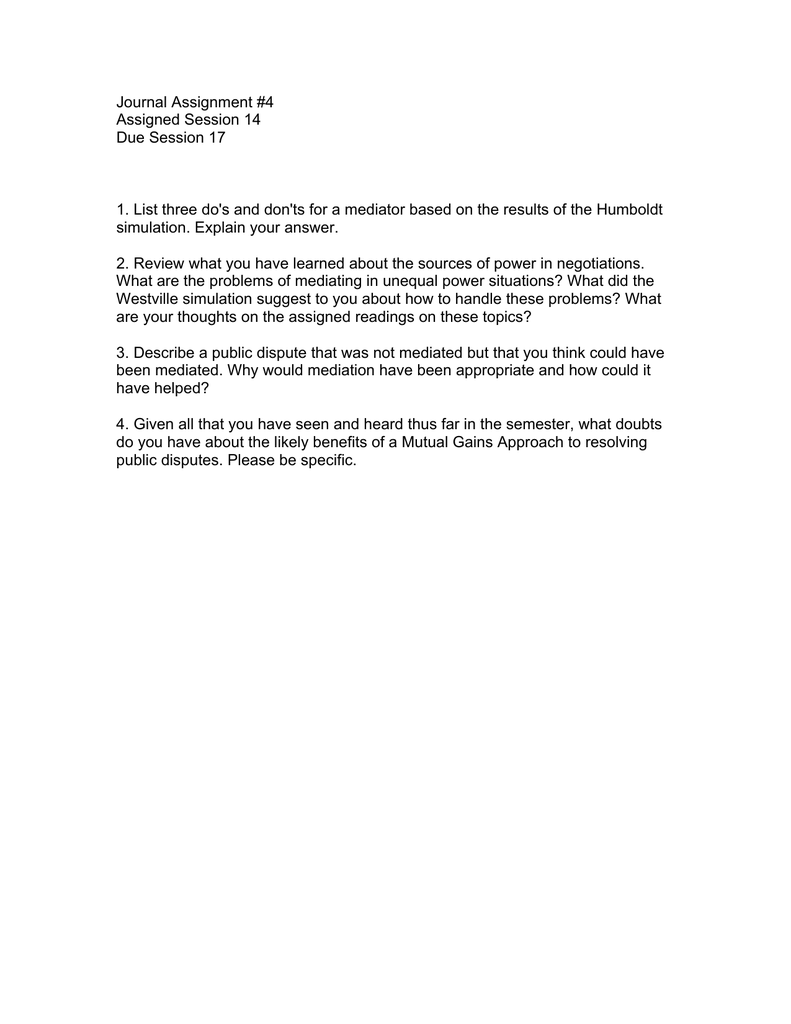 Journal Assignment #4
Assigned Session 14
Due Session 17
1. List three do's and don'ts for a mediator based on the results of the Humboldt
simulation. Explain your answer.
2. Review what you have learned about the sources of power in negotiations.
What are the problems of mediating in unequal power situations? What did the
Westville simulation suggest to you about how to handle these problems? What
are your thoughts on the assigned readings on these topics?
3. Describe a public dispute that was not mediated but that you think could have
been mediated. Why would mediation have been appropriate and how could it
have helped?
4. Given all that you have seen and heard thus far in the semester, what doubts
do you have about the likely benefits of a Mutual Gains Approach to resolving
public disputes. Please be specific.