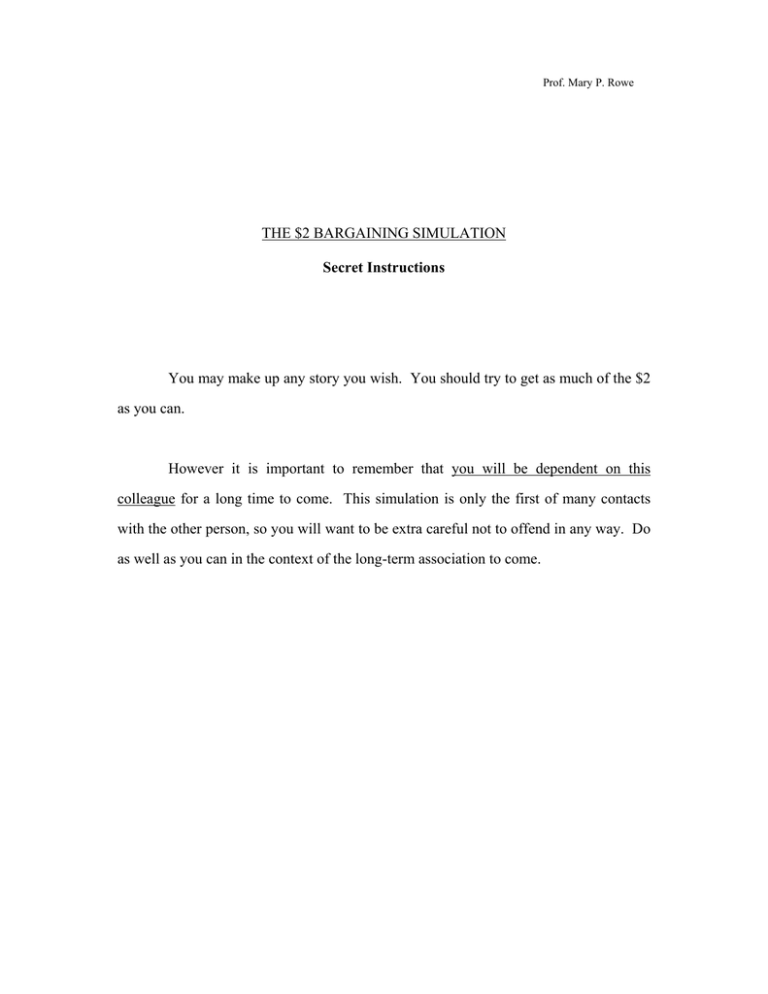 Prof. Mary P. Rowe
THE $2 BARGAINING SIMULATION
Secret Instructions
You may make up any story you wish. You should try to get as much of the $2
as you can.
However it is important to remember that you will be dependent on this
colleague for a long time to come. This simulation is only the first of many contacts
with the other person, so you will want to be extra careful not to offend in any way. Do
as well as you can in the context of the long-term association to come.