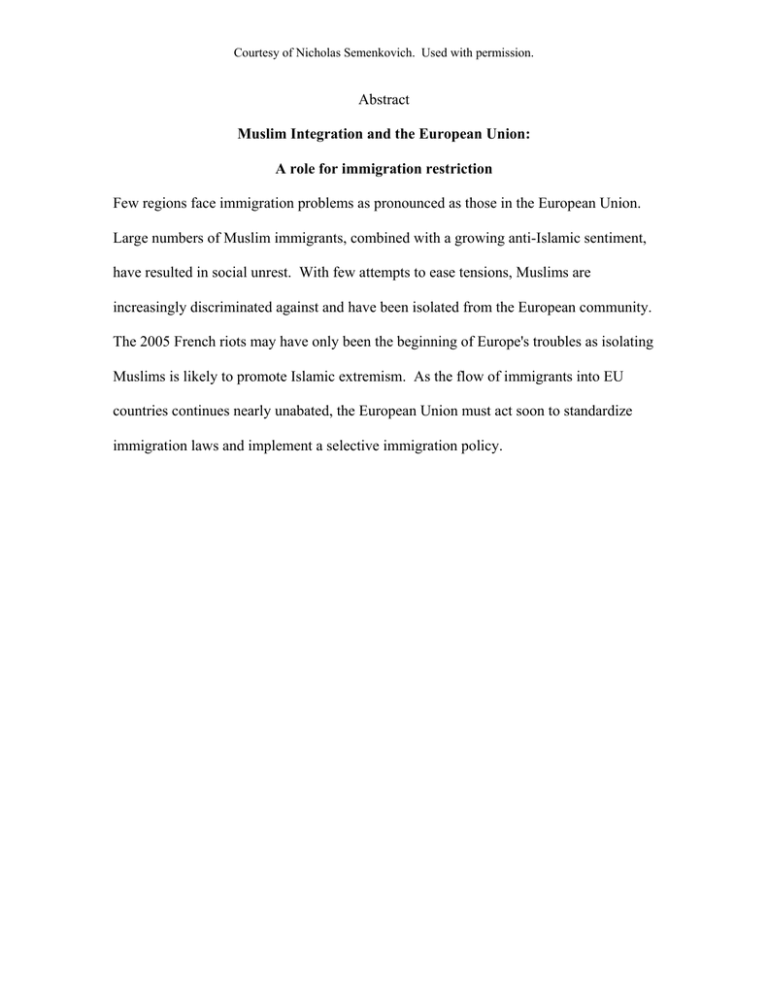 Courtesy of Nicholas Semenkovich. Used with permission.
Abstract
Muslim Integration and the European Union:
A role for immigration restriction
Few regions face immigration problems as pronounced as those in the European Union.
Large numbers of Muslim immigrants, combined with a growing anti-Islamic sentiment,
have resulted in social unrest. With few attempts to ease tensions, Muslims are
increasingly discriminated against and have been isolated from the European community.
The 2005 French riots may have only been the beginning of Europe's troubles as isolating
Muslims is likely to promote Islamic extremism. As the flow of immigrants into EU
countries continues nearly unabated, the European Union must act soon to standardize
immigration laws and implement a selective immigration policy.