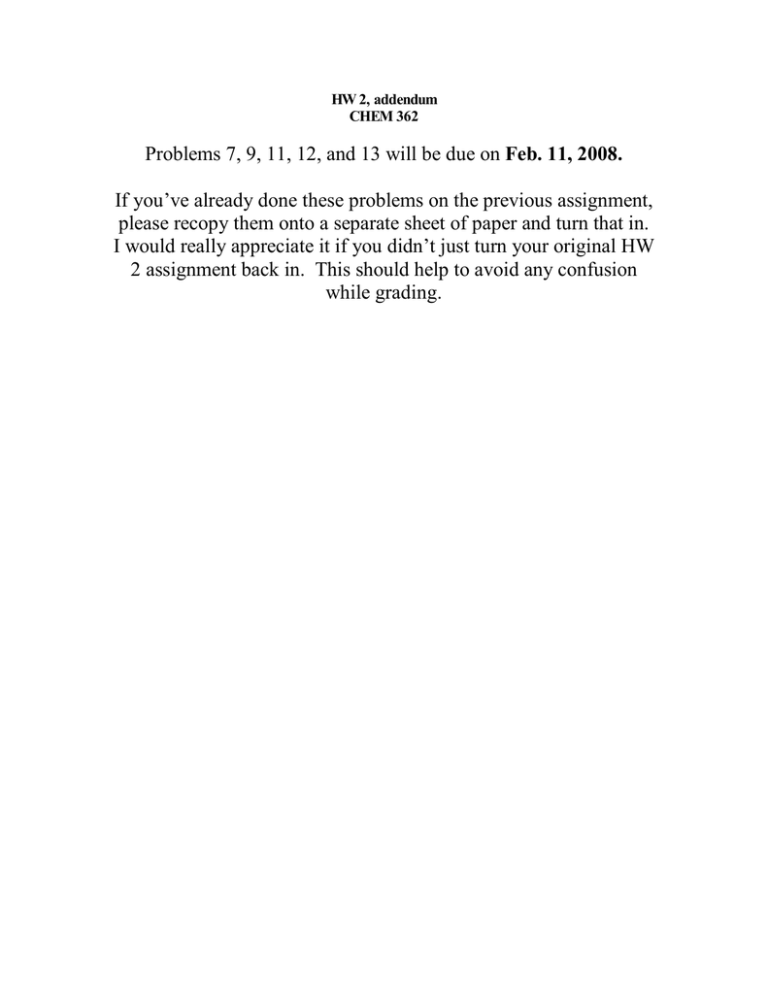 HW 2, addendum
CHEM 362
Problems 7, 9, 11, 12, and 13 will be due on Feb. 11, 2008.
If you've already done these problems on the previous assignment,
please recopy them onto a separate sheet of paper and turn that in.
I would really appreciate it if you didn't just turn your original HW
2 assignment back in. This should help to avoid any confusion
while grading.