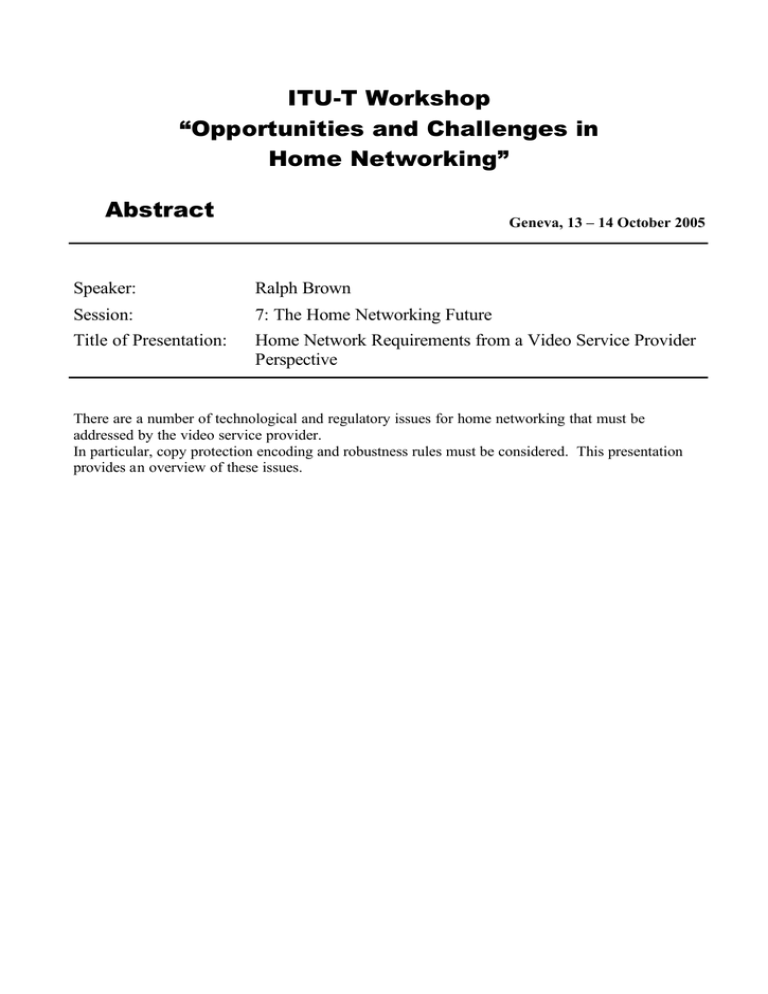 ITU-T Workshop
"Opportunities and Challenges in
Home Networking"
Abstract
Geneva, 13 – 14 October 2005
Speaker:
Ralph Brown
Session:
7: The Home Networking Future
Title of Presentation:
Home Network Requirements from a Video Service Provider
Perspective
There are a number of technological and regulatory issues for home networking that must be
addressed by the video service provider.
In particular, copy protection encoding and robustness rules must be considered. This presentation
provides an overview of these issues.