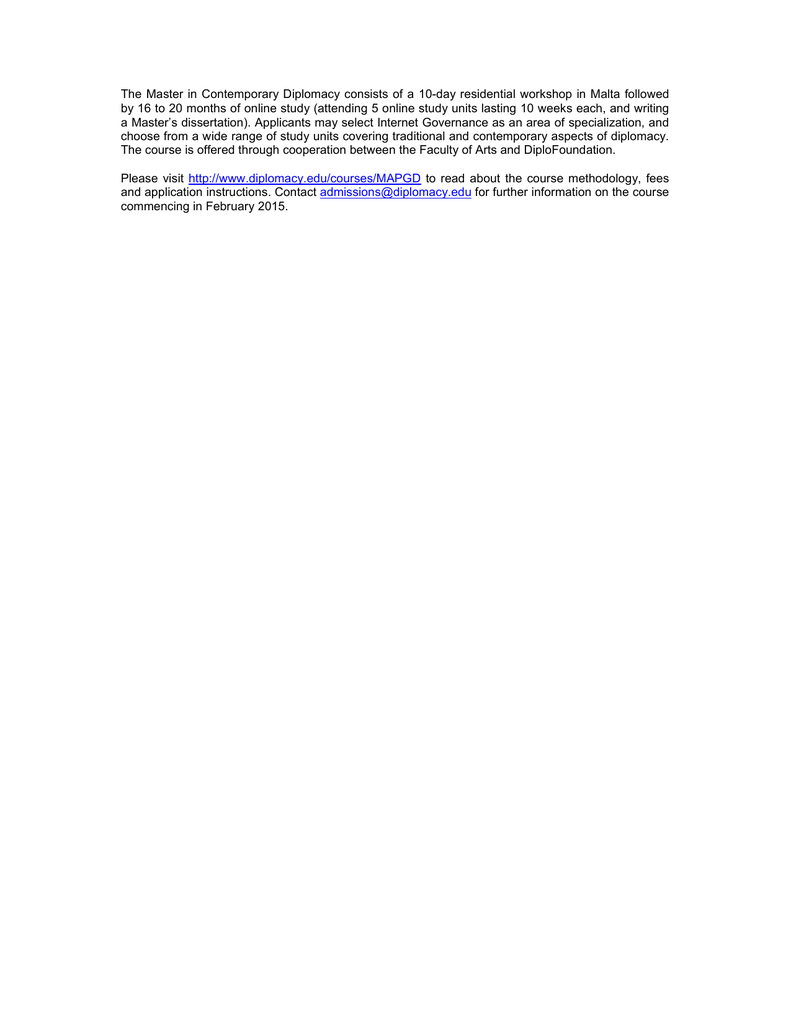 The Master in Contemporary Diplomacy consists of a 10-day residential workshop in Malta followed
by 16 to 20 months of online study (attending 5 online study units lasting 10 weeks each, and writing
a Master's dissertation). Applicants may select Internet Governance as an area of specialization, and
choose from a wide range of study units covering traditional and contemporary aspects of diplomacy.
The course is offered through cooperation between the Faculty of Arts and DiploFoundation.
Please visit http://www.diplomacy.edu/courses/MAPGD to read about the course methodology, fees
and application instructions. Contact [email protected] for further information on the course
commencing in February 2015.