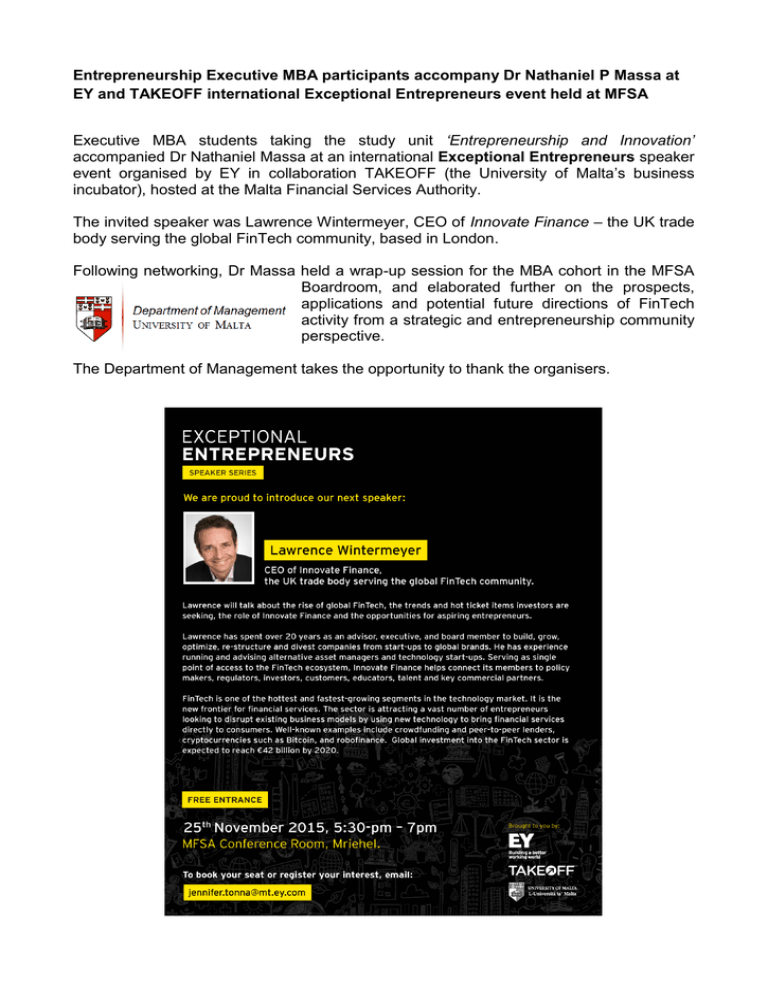 Entrepreneurship Executive MBA participants accompany Dr Nathaniel P Massa at
EY and TAKEOFF international Exceptional Entrepreneurs event held at MFSA
Executive MBA students taking the study unit 'Entrepreneurship and Innovation'
accompanied Dr Nathaniel Massa at an international Exceptional Entrepreneurs speaker
event organised by EY in collaboration TAKEOFF (the University of Malta's business
incubator), hosted at the Malta Financial Services Authority.
The invited speaker was Lawrence Wintermeyer, CEO of Innovate Finance – the UK trade
body serving the global FinTech community, based in London.
Following networking, Dr Massa held a wrap-up session for the MBA cohort in the MFSA
Boardroom, and elaborated further on the prospects,
applications and potential future directions of FinTech
activity from a strategic and entrepreneurship community
perspective.
The Department of Management takes the opportunity to thank the organisers.